Singapore 20-22 May 2011
With a right hip replacement scheduled for August, I set off on 20 May via Sydney and Singapore to meet up with Adam and Jan there. It was very weird being trundled around the airport in a wheelchair when most of me felt so healthy. I felt like a complete fraud, but it certainly made the journey possible.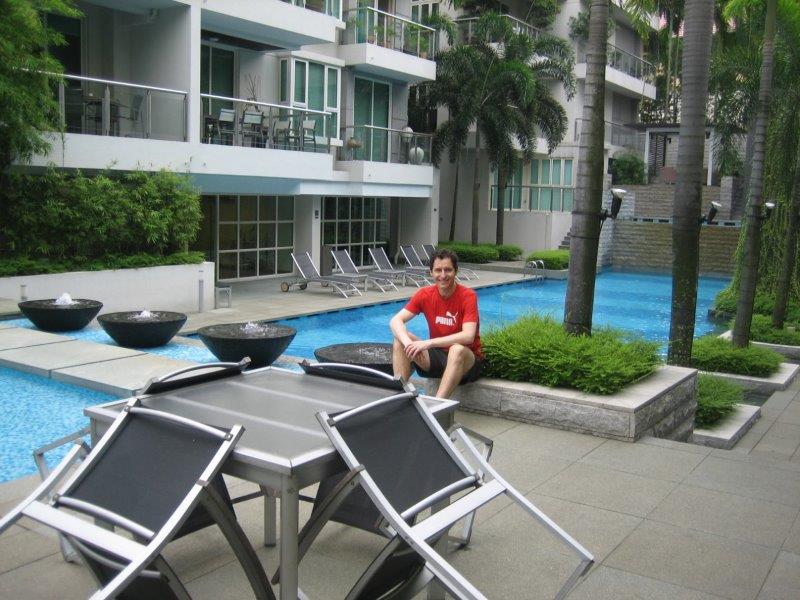 Adam had arranged to come in from Shanghai to arrive at the same time as I arrived from Sydney and we made our way back to their apartment together. We didn't have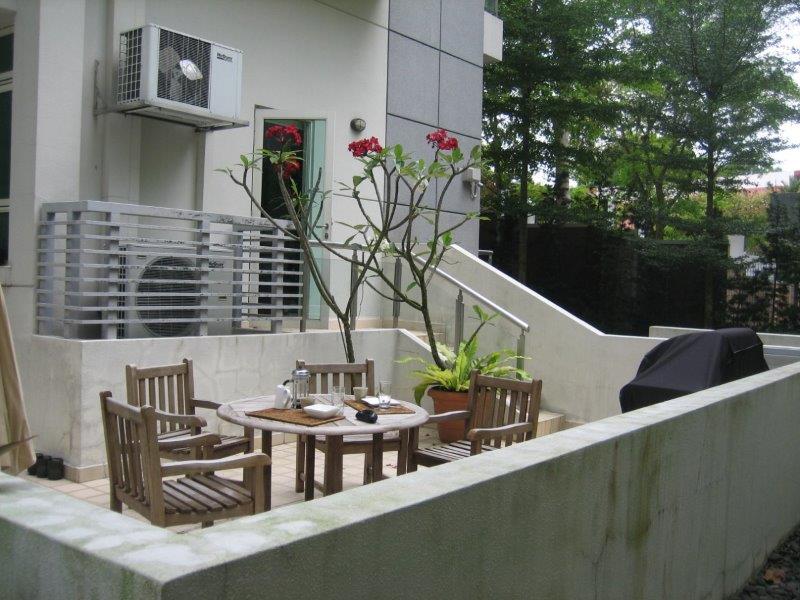 very long together but managed to fit in a pedicure and foot massage, a short time by the pool and a lovely dinner on their apartment balcony with lots of time to chat.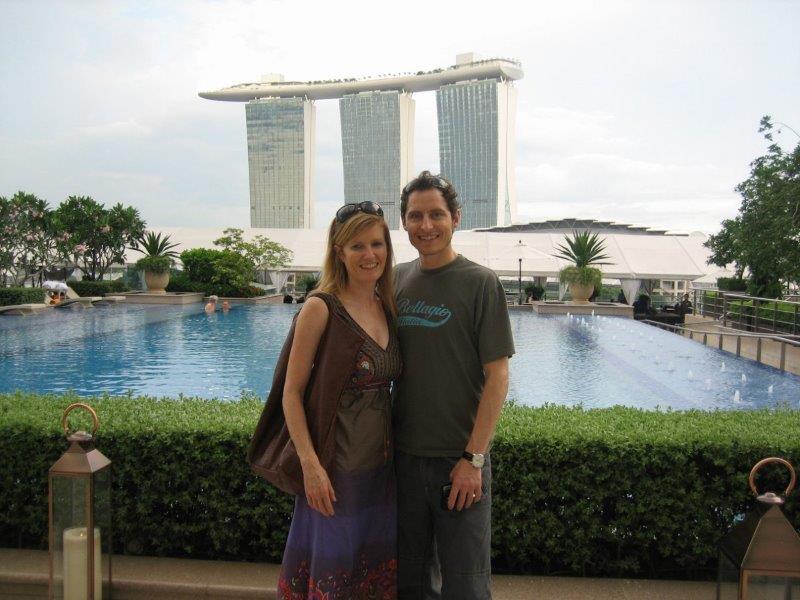 And we had one very special outing to the Fullerton Bay Hotel which has a magnificent rooftop restaurant where we enjoyed a leisurely lunch together.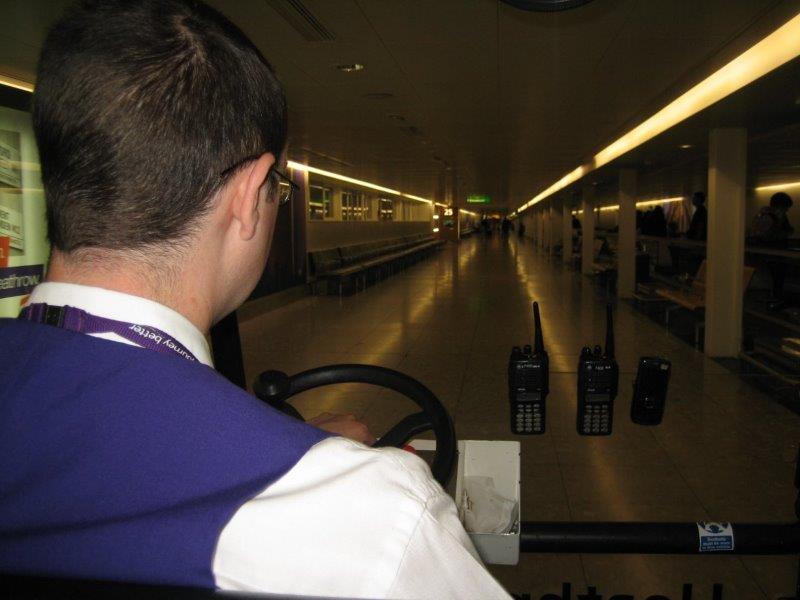 The next day I set off from Singapore direct to London Heathrow. There was no point in doing the tourist thing this year because I couldn't walk so there would be no visit to the States en route, nor to France. Sad, but inevitable.
In addition to the wheelchair for short trips, I was whisked through the longer journeys on a motorized buggy – great fun.