Singapore - 14-18 September 2012
The flight from Slovenia to Frankfurt and Frankfurt to Singapore took all day but I had good seats and an easy journey with a bit of sleep for a change. Adam was at a meeting when I arrived and Janice was shopping so I sat and relaxed on their balcony and read my book until they arrived. It was great to have a lazy evening and an early dinner and catch up with all the news.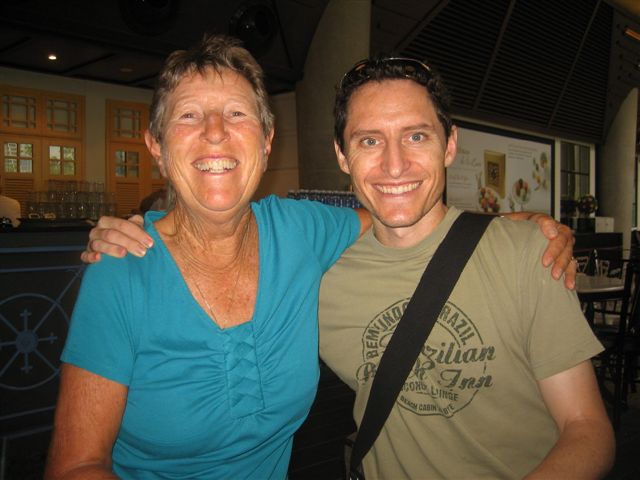 The next day my very good friends from Perth, Di (Adam's godmother) and Mal arrived.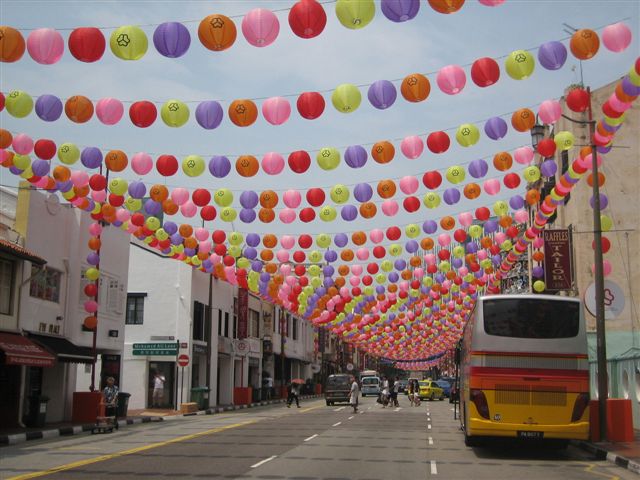 We all went off to China Town where there was obviously some sort of celebration going on as the streets were bedecked with balloons.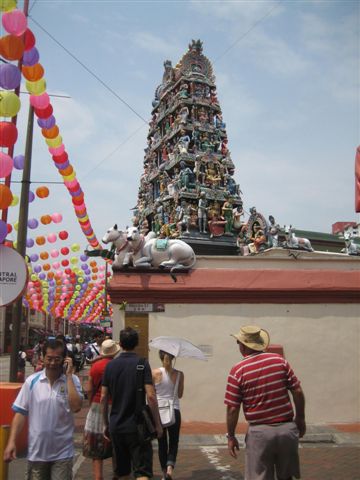 And we could enjoy the marvellous statues on every side.
After quite a bit of walking, Adam managed to organise a foot massage for everyone together. I think the owner of the establishment made quite a few calls to bring in reinforcements so that we could enjoy the experience together.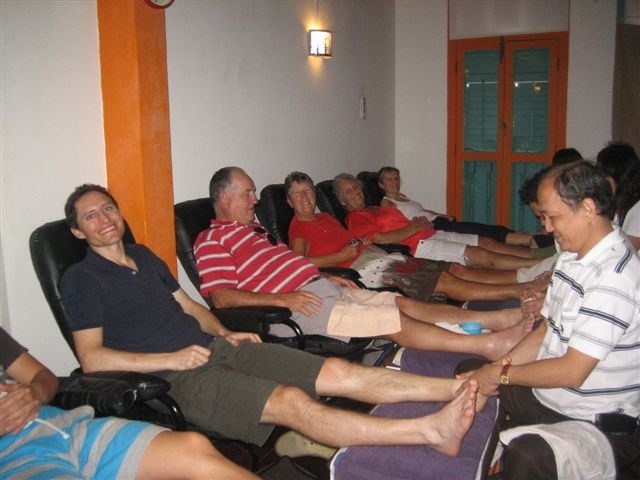 Mal had never had a massage before, let alone a foot massage so that caused quite a bit of hilarity.
The rest of us lay back and enjoyed the experience but he wanted to keep a close eye on what was going on!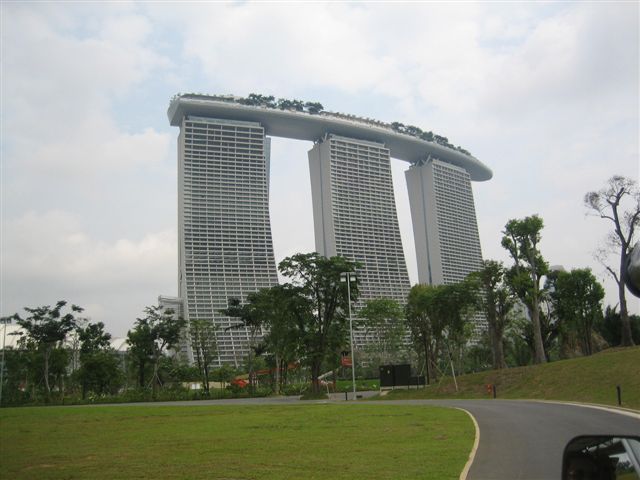 The next day we went to Gardens by the Bay which is a new, award-winning horticultural attraction housing over 250,000 rare plants just five minutes' walk from the City. The new attraction covers 101 hectares. And it's free.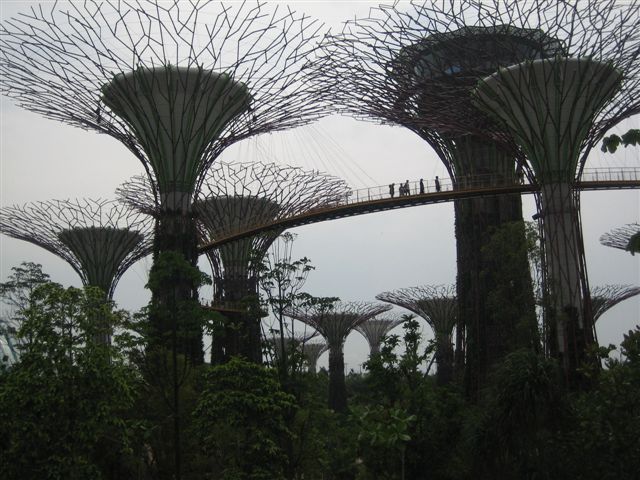 You can walk around the complex or take a little train and as it's so large, we opted for a ride around the whole thing before we stopped to admire specific areas.
After sunset there's a sky show every night of dazzling lights amidst the Supertrees. We could only imagine what this would have been like as we left before sunset. But we did walk on the platforms high above the ground and look down on the gardens from above.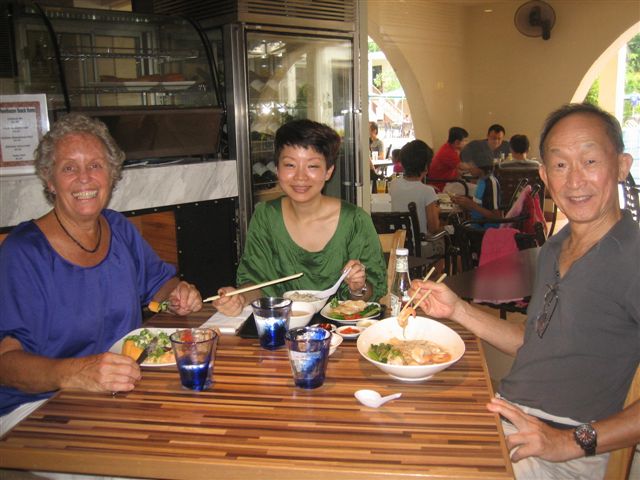 In order to see other friends as well while in Singapore, Alwyn and Anna picked me up from the gardens and took me out to a lovely lunch where we had the opportunity catch up once again.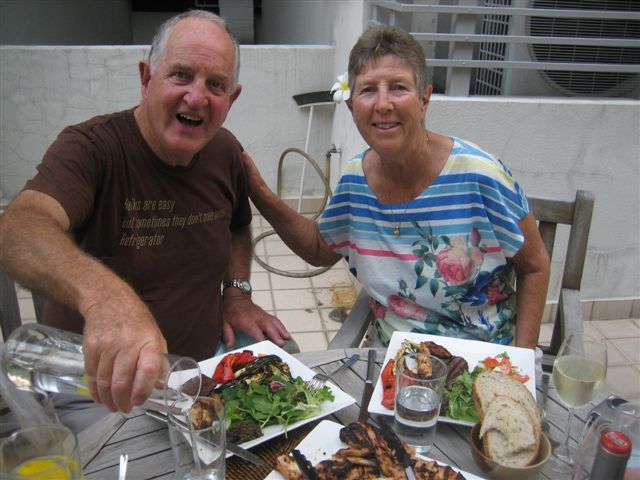 They dropped me home in time to help prepare for a BBQ for Di and Mal on our last night in Singapore. It was great to be able to spend the evening together.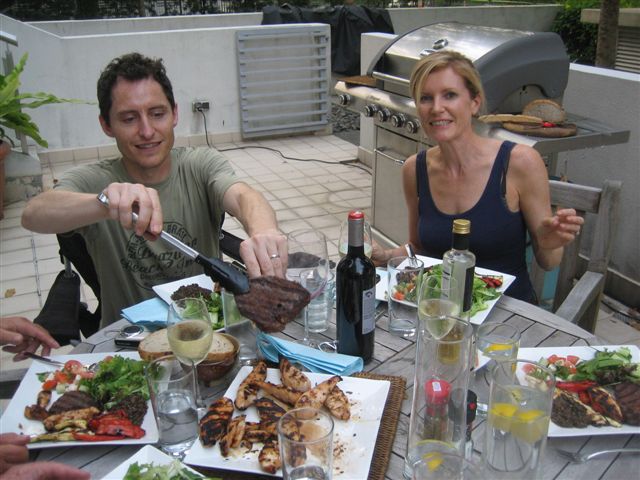 Adam loves cooking on his BBQ (imported from New Zealand!)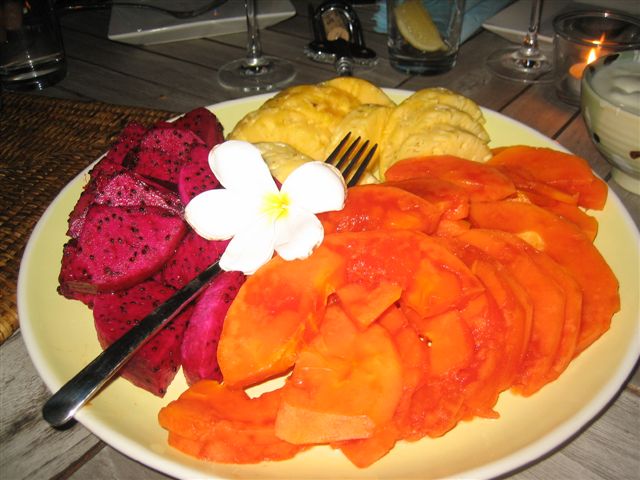 so everyone had a beautiful meal al fresco. There was so much to enjoy, especially the beautiful accompaniments and desserts that Janice prepares.
Finally it was time to say goodbye and the next day I headed back to New Zealand at the end of another wonderful 'vacation'. It was time to get home and take life a little more seriously!