Paris - 22-23 June 2012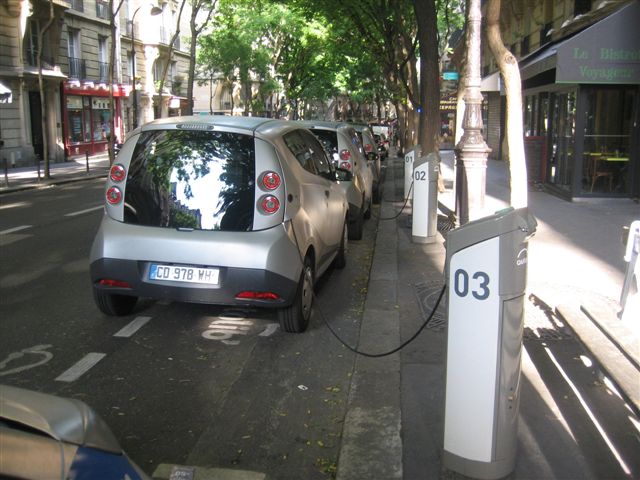 When I had been in Biarritz I'd hoped that a friend I'd met in Montpellier four years ago might have time to visit. Unfortunately, when he was actually on his way he got news that one of his friends had died in a diving accident so he'd had to turn his car around and return to Peyriac.
But he'd planned to visit his two children in Paris, one working and one studying, so we decided to catch up there instead!
Quite apart from the pleasure of catching up with all the news of the past four years, it was interesting to see some of the changes that have occurred since I was last in Paris – too many years ago.
There are now 'stations' on the side of the road where electric cars can re-charge their batteries.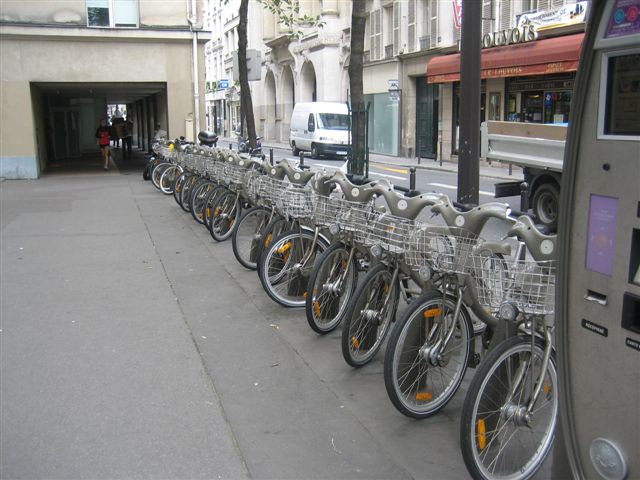 And, as in London (and Montpellier) there are banks of bicycles which you can borrow and use and lots of sites all over the city where you can change them and take another. If you keep a bike for less than an hour, you don't pay anything so it's smart to keep changing.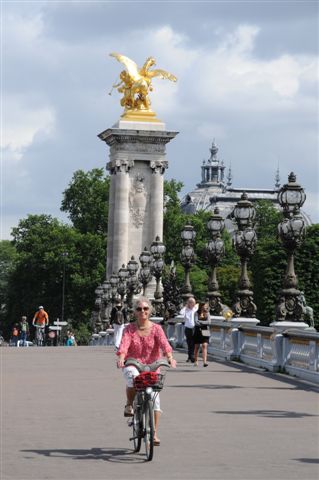 Marc and I only had two days together so we decided to cycle round the city. The weather was warm with a hint of a breeze, perfect weather for cycling, especially for me over the Seine, on Pont Alexandre III.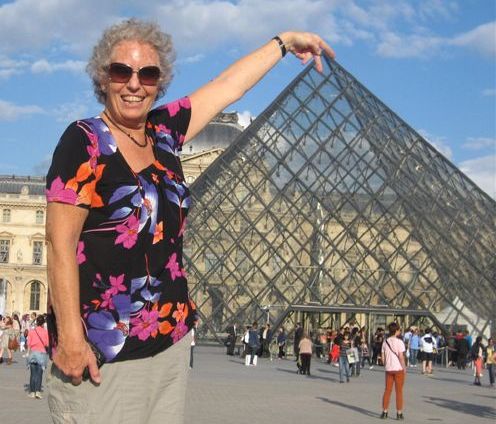 Apart from our tour of Paris, Marc took me to the Louvre which I've never visited, despite several trips to Paris when I was younger.
Marc is developing his talents as an artist and it was great to be taken round by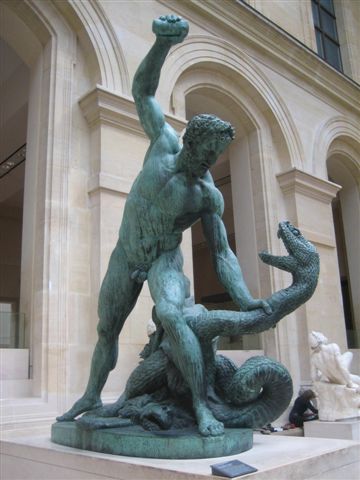 an expert. Many of the paintings were truly beautiful but, as always when I visit art galleries, I really loved the sculptures – far too many to show here.
We spent a lovely evening with Marc's children, Juliette and Paul, and enjoyed a great dinner at an Italian restaurant.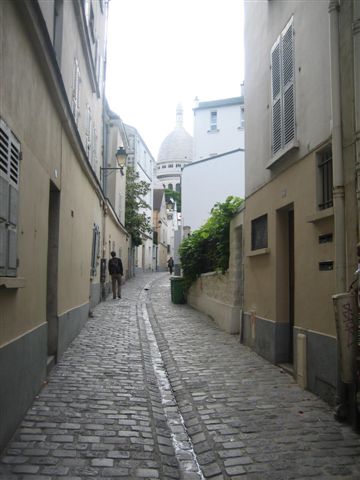 And the next day I persuaded Marc to go with me to the Montmartre quartier of Paris. His memories of it were all bad but we approached it from the back, not the front, and it was good to know that he changed his mind when he saw some of the quaint little streets where he could imagine many of the famous artists who have lived there.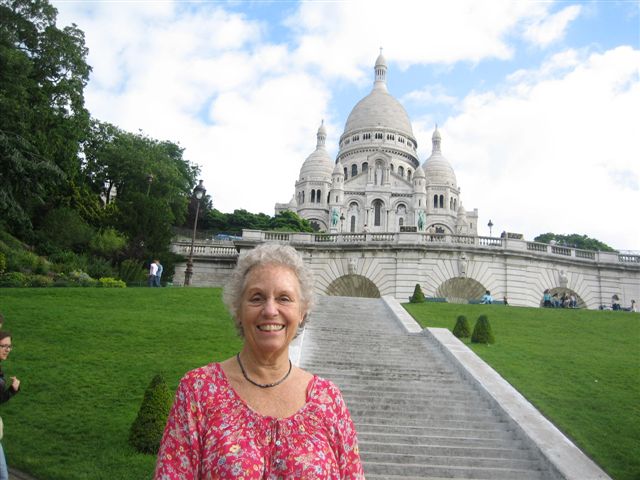 Whatever Marc believes, I still think the Sacre Coeur is a really beautiful building.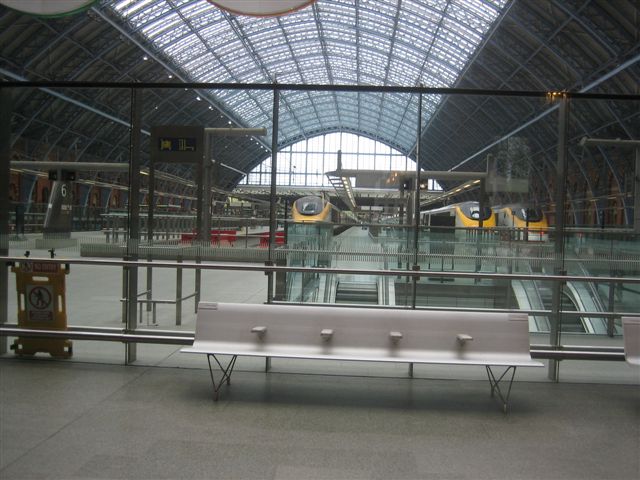 And so it was back to London again through St Pancras, the London station which so impressively links London to France.