Melbourne, Australia - 20-28 October 2012
While I was relaxing in England in the summer of 2012 I received an email from Jenny Clarke, World Number 1 Association Croquet champion. Whether the numbers were down or whether she hadn't seen me play, I'll never know. But the email strongly encouraged me to apply for a wild card to enter the 1st Women's Association Croquet World Championships that were to be held in Melbourne in October 2012. She said I wouldn't stand any chance of winning, but the experience would be memorable. My instant reaction was disbelief. When I mentioned it to my son-in-law, Bret, that evening his response was immediate. 'Of course, you give it a go', he said.
So, with no anticipation of being successful, I sent my croquet results by email to Croquet New Zealand, fully expecting them to refuse my application. But they didn't! Apparently, there was a space in the field of 32 and it was now mine.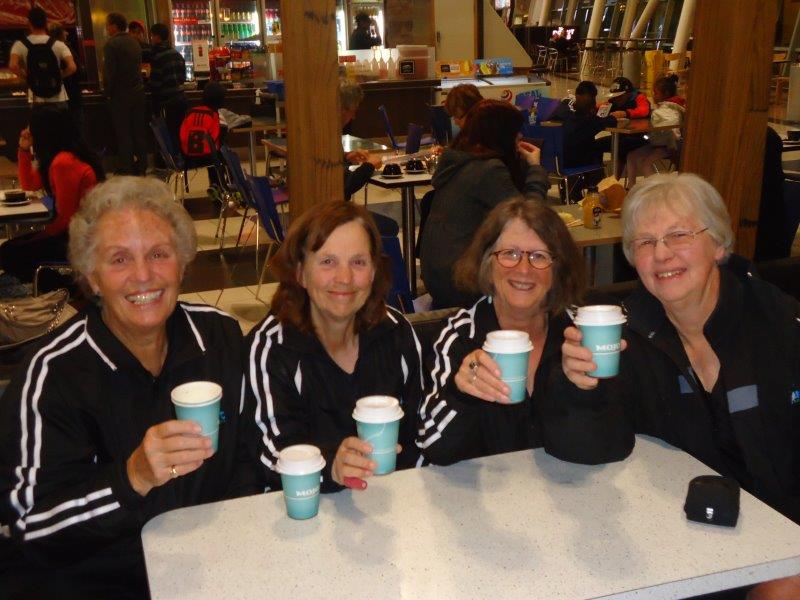 It was too soon to be nervous. But I was in England with no opportunity to practise and would only return to New Zealand a couple of weeks before departing for Australia. Was I completely mad?
Probably! But Jenny was right. It was an amazing experience and although I only managed to win four games, that was three more than my goal of ensuring that I won at least one.
Four of us left Wellington together on 20 October. Feeling very conspicuous, we'd agreed to wear the NZ strip.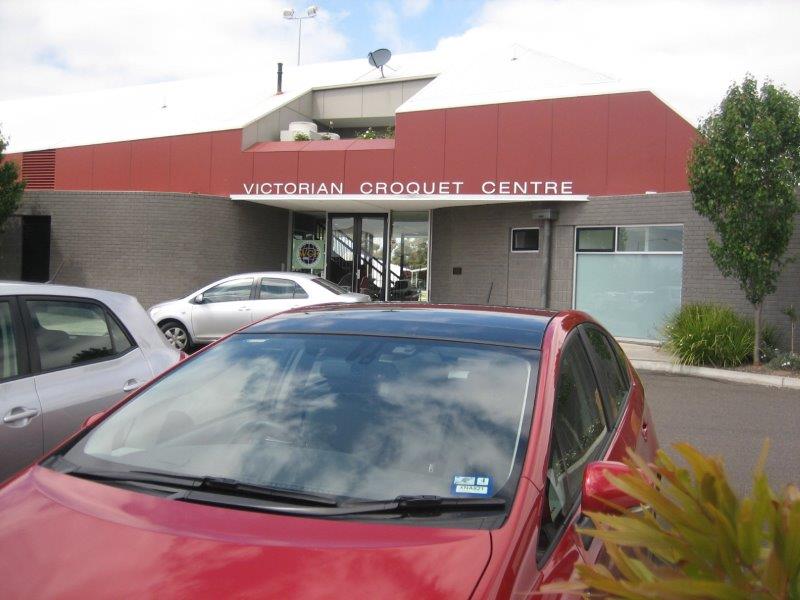 We went straight to the grounds by taxi because we had no idea where we were staying. The Victoria Croquet Centre is a very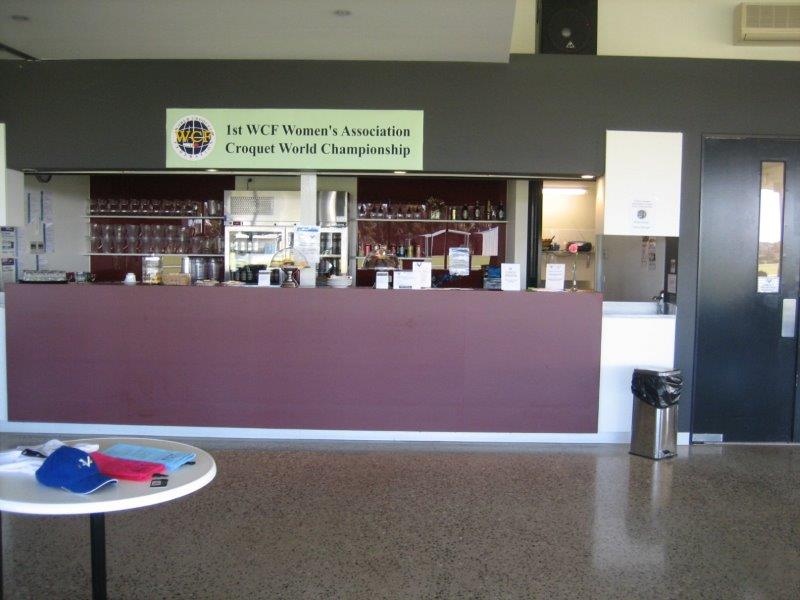 impressive facility, both inside and out.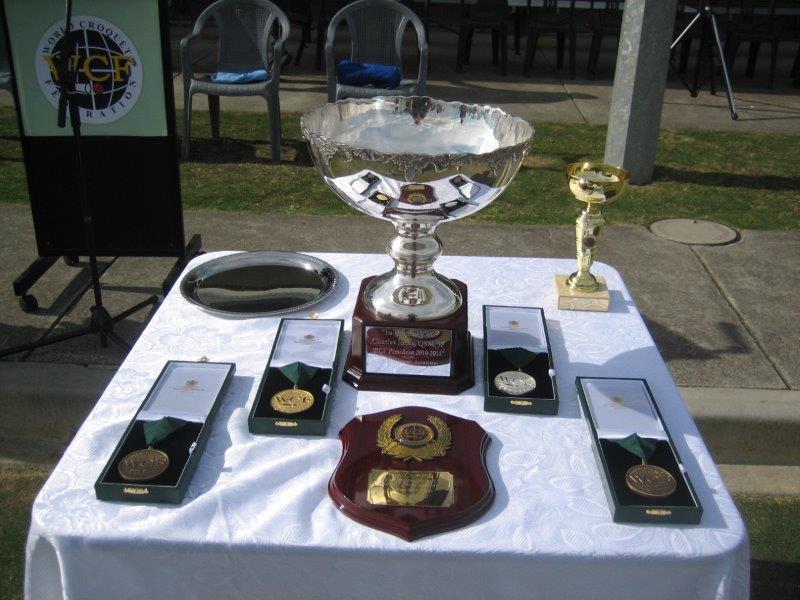 And so the tournament began with the usual welcome and speeches with the trophies on display.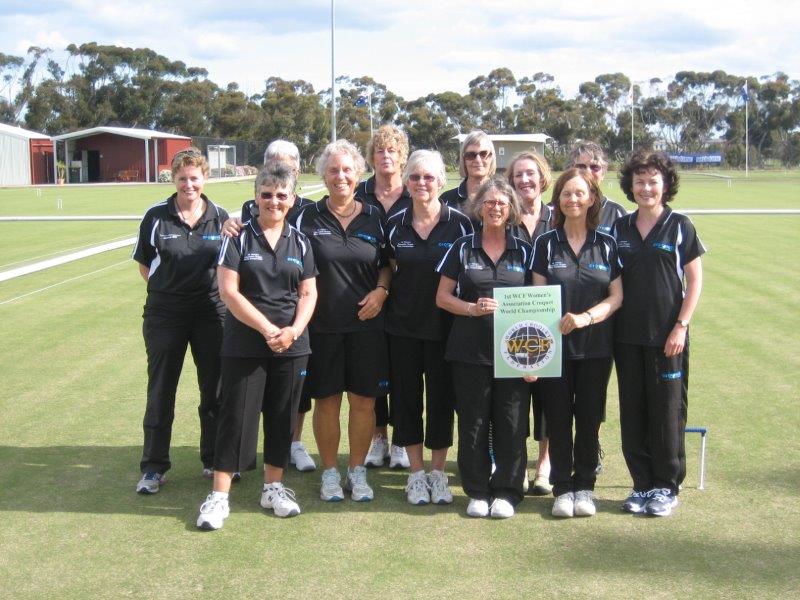 There were twelve of us from New Zealand (that's Jenny on the left), three from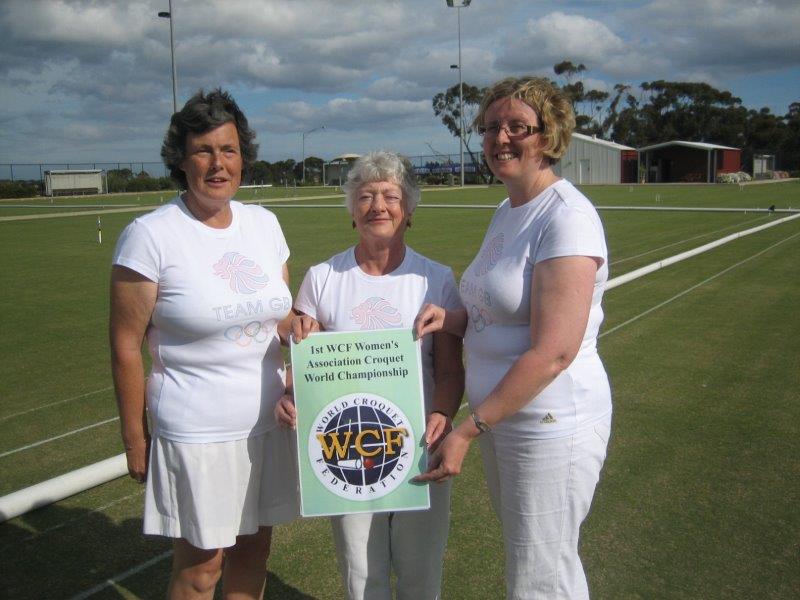 England, and all the rest were Australians.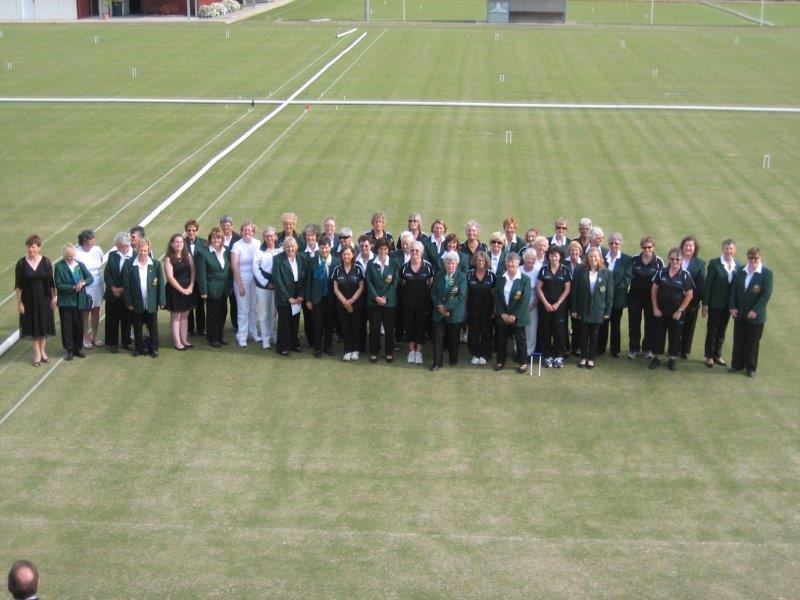 There were twelve full-size lawns but the surface was short on grass. I found them very tricky, accustomed as I am to playing on the much heavier surface at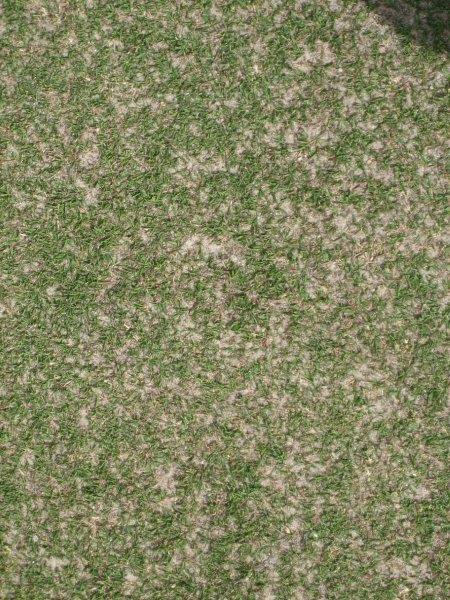 Plimmerton but others didn't seem to have too much trouble.
Our motel units were lovely but a long way from the grounds. I was sharing with Jane McGill from Tauranga.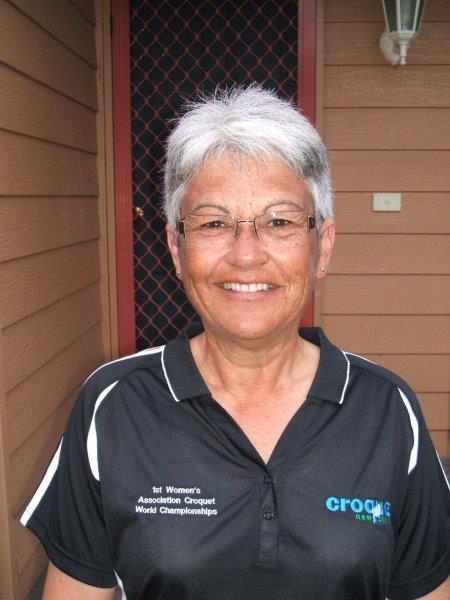 We'd met at a tournament in Nelson several years previously but this time 10we had much more time to get to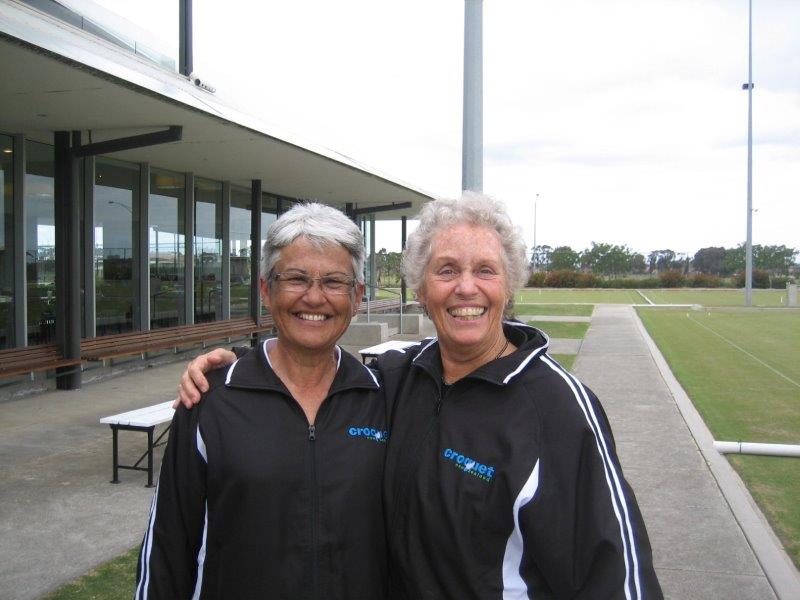 know each other and had a great time with lots of laughs. She played a wonderful tournament and dropped her handicap several places.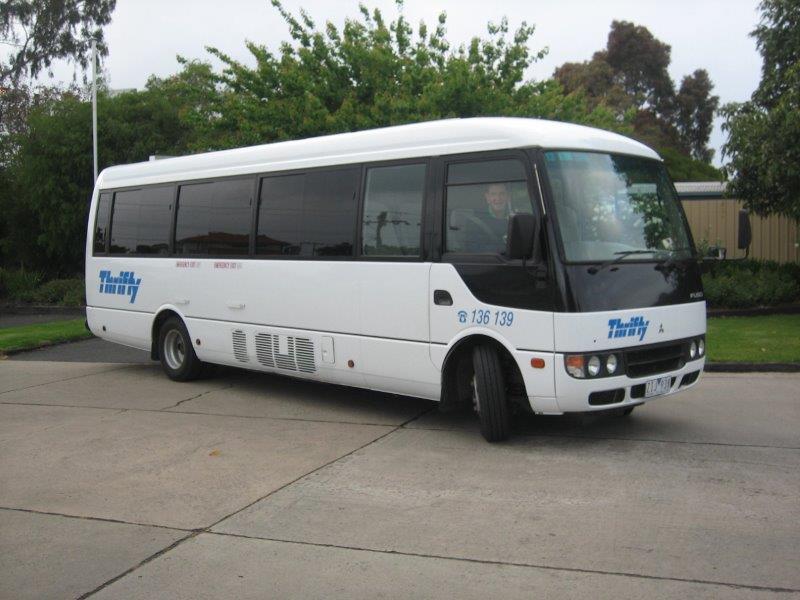 Every morning all the players staying in the units were picked up at our motel by a big bus and driven to the venue.
And so the week wore on with some of the New Zealand players covering themselves in glory.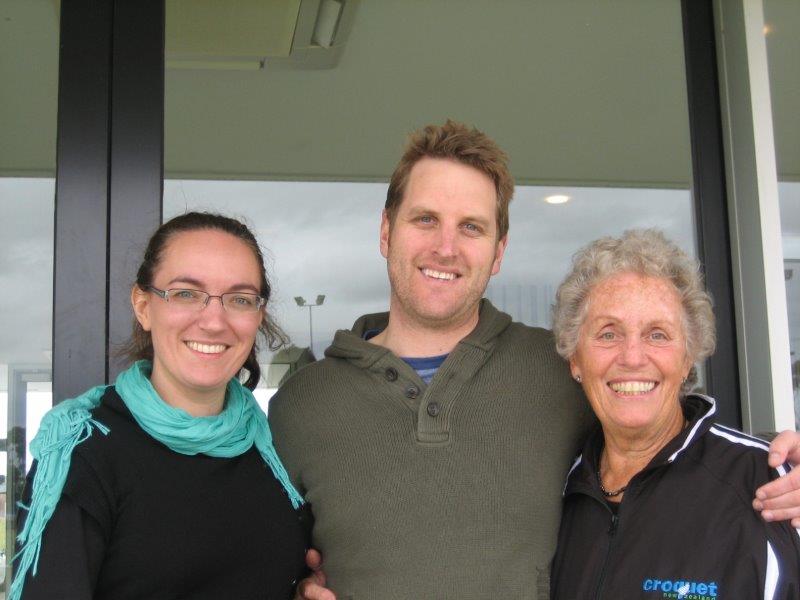 After a few days, I was out of contention and had plenty of time to watch the games. And it was at this time that I received a very exciting visit from James, son of my very good friends, Di and Mal from Perth, and his wife Jo. They live in Melbourne, had no idea the croquet facility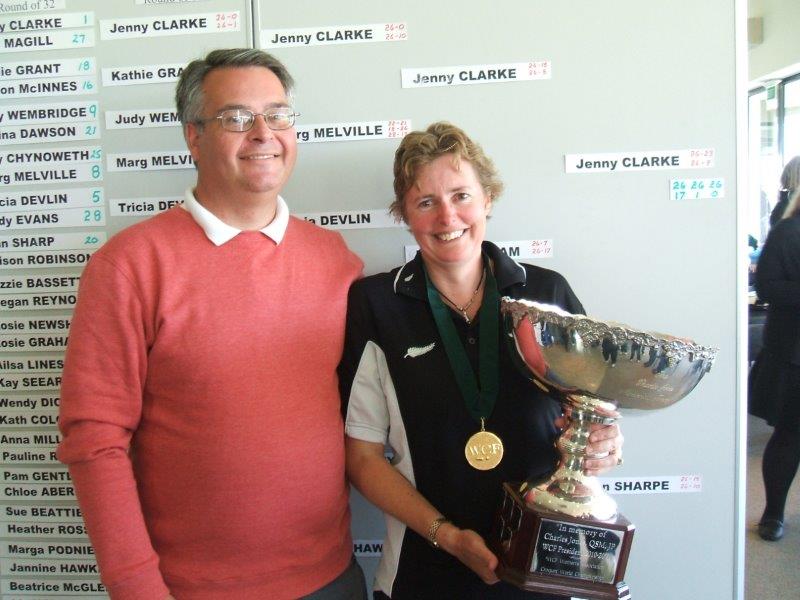 existed, and came to check it out. It was delightful to catch up.
And on the final day, we were all delighted to celebrate Jenny's win and confirmation of her number one status in the world.
Then it was time to return to a normal life again. Several months on holiday on the other side of the world, followed by an unexpected adventure in Australia. How long would it take to come back down to earth?