What a treat! Armed with a very long list of instructions in case anything went wrong, I saw Gill off on her long journey and realised just how lucky I was to have been left in charge of her home which has been in her family for quite some time.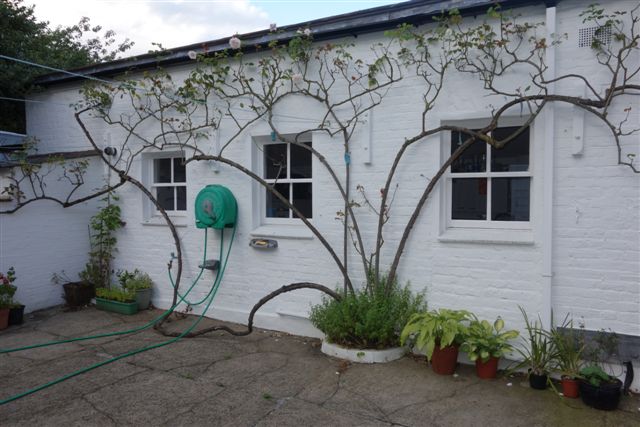 It's early Victorian and still appears to have many of its original features. I don't know how old this climbing rose is on the wall of the 'long room' but the fact that the left hand branch curls over the pathway
before going up the wall is a sight to behold. It's called Ophelia!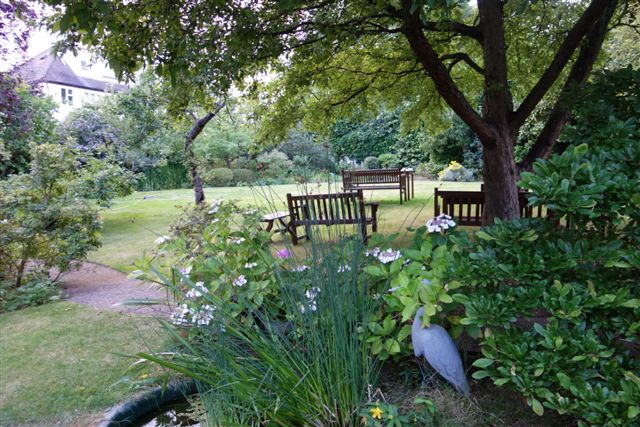 The garden is spacious – and this is only half of it with the heron on the pond in the foreground and the croquet lawn on the slightly higher level in the background.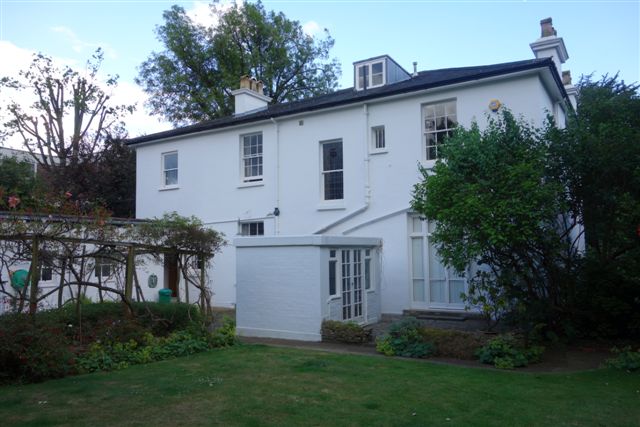 The house itself is charming and full of wonderful memorabilia of Gill's life and that of her family. Her great uncle-in-law was the well-known Captain Lawrence Oates of the Inniskilling Dragoons (1880-1912). When our old school tennis team were together in New Zealand in 2010 we lingered in Christchurch (thank goodness they saw it then and not now) where she was making plans to go to the Antarctic in 2012 to join in the celebrations of the 100th anniversary of the Expedition to the South Pole. In her house is a lovely photo of Captain Oates with a note of the inscription on the cross and cairn erected near the site of his death which says, '… who on his return to the South Pole in March 1912 willingly walked to his death in a blizzard to try to save his comrades beset by hardship'.
My plans for this first weekend had had to be changed because the people I was hoping to visit were going to be away. Leaving her house empty, Gill very generously allowed me to invite both my brother and Suzi to stay while she was away.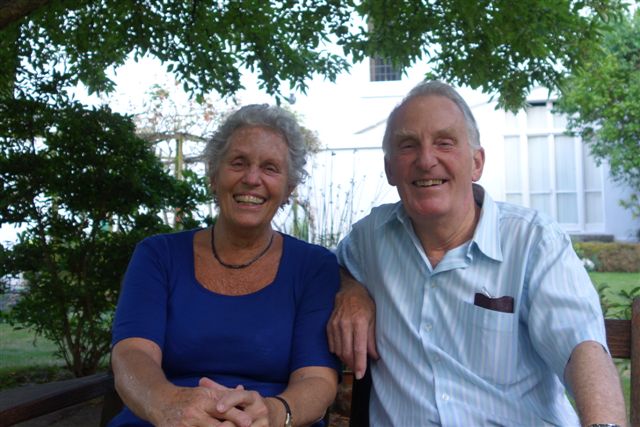 Tony has been working hard on a rather special 'invention' for some years and my good friend, Fraser Carson back in New Zealand, has created a web site for him which will take its place on the Technology Valley platform, based in Lower Hutt, amidst the science and technology fraternity in New Zealand.
Gill knew that we needed to spend some undisturbed time together so that I could 'teach him everything I know about his new web site' (not a lot but of some help I hope) about how to 'content manage' his site when it goes live shortly. So, he came on Thursday, shortly after Gill left and we had three very special and very productive days together with, I confess, the odd sortie into the beautiful, peaceful garden just to chat. If you haven't found a moment in your own life (yet), I strongly recommend taking time out with a treasured sibling. We realised that we hadn't had three days alone together, just to chat, since forever. We reminisced about long-forgotten events from both our childhoods, school days, sporting events and goodness knows what else with the odd exclamation of – 'golly, I didn't know that'. It was a tonic for both of us.
Suzi arrived on Saturday and I have to confess that the finals at Wimbledon did intervene and divert our attention away from the business at hand. Situated where Gill's house is, it's possible to watch the tennis on television and, if the wind is in the right direction, hear the roar of the crowds at Wimbledon, just a stone's throw away.
In his 'thank you' email to me, Tony said, "… thank you for the much needed instruction on the Flightdec basis of the website and some excellent Wimbledon tennis complete with sound track !?! It was great to have Suzi's company with all the infectious giggles."
Of course, Suzi was the soundtrack and the men's final was interspersed with many cheers and groans because she so wanted Federer to win (as did I)!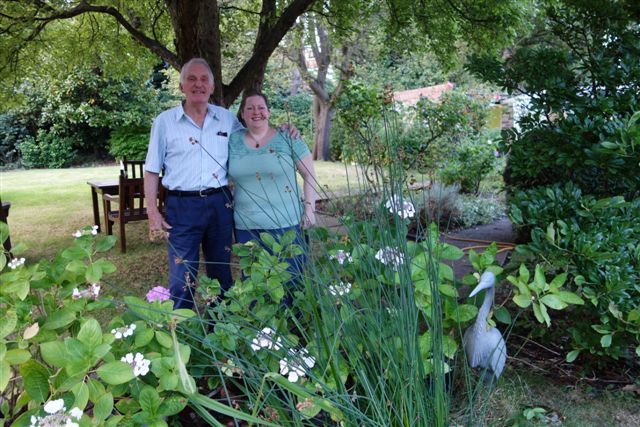 And she enjoyed the beautiful garden with us as well.
All too soon it was time for Tony to leave us, energised and motivated I hope with new ideas and plans for his invention and the process of getting the prototype made and onto the market. And, of course, the knowledge to do some of the promotion on his new web site!
Meanwhile, Suzi and I worked on late into the night, planning our trip to Canada and the States in September and October. She still had to drive for an hour to get home but she soon texted me to say that she'd arrived safe and well so that I could sleep easy before my next adventure which starts tomorrow …