Como, Italy - 25-31 July 2012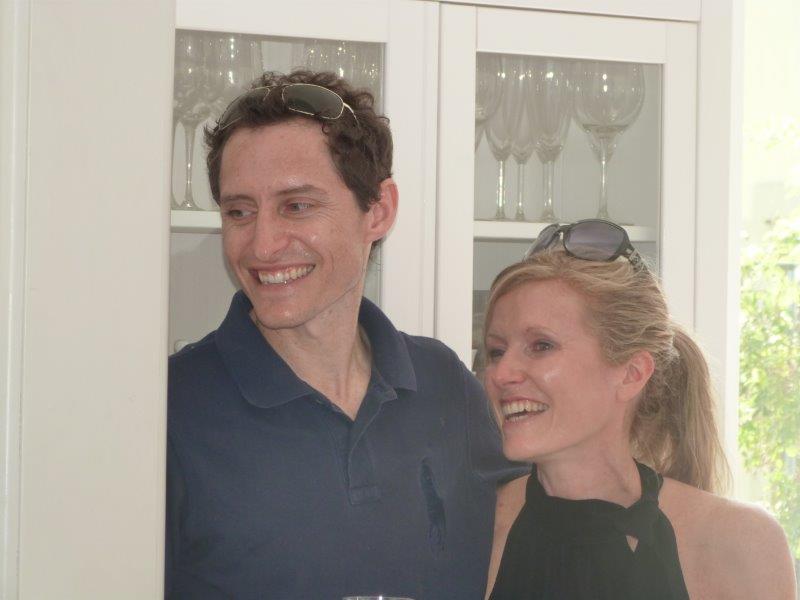 The wedding celebrations that Adam and Janice organised in Italy were as spectacular as those we'd all enjoyed in Hawkes Bay a few months earlier.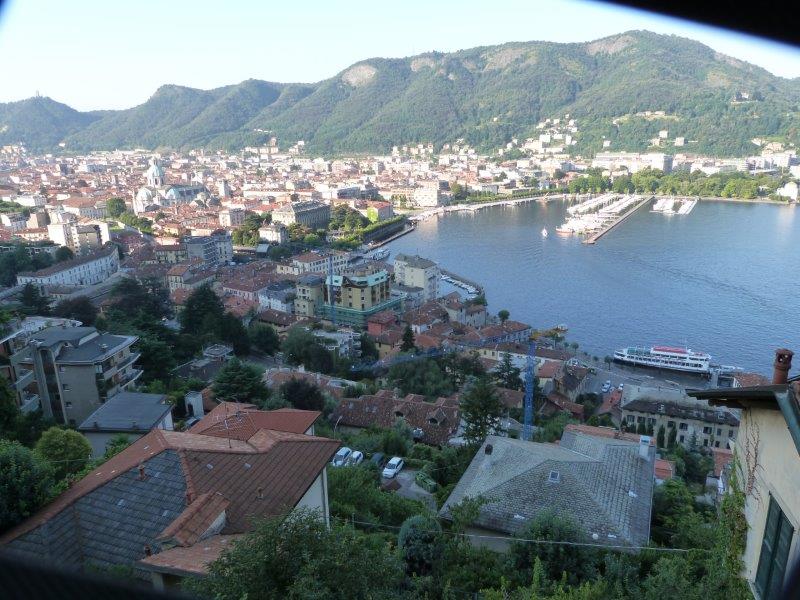 I was lucky enough to be given a bedroom in their villa and was able, once again, to enjoy the fabulous view from the bedroom window.
Family and friends arrived at different times from different destinations and those of us who were there on Friday evening congregated at Ristoranti Funiculare, a lovely restaurant on the lakeside.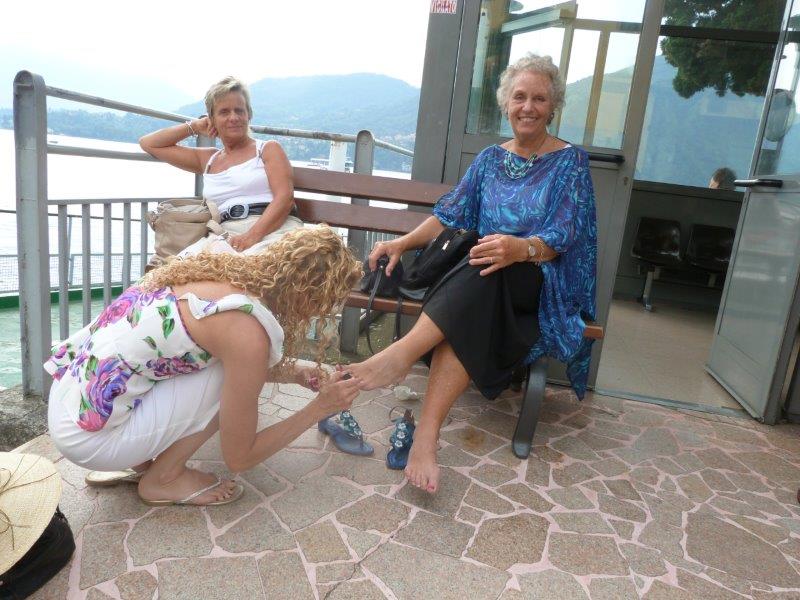 The next morning, we all converged in Vernassa at a stunning venue, again on the shores of the Lake and were treated to a beautiful lunch in spectacular surroundings. I'd just bought a new camera for the occasion and hadn't remembered to put in a memory card so my only photographic memory of the day is the journey across the Lake in a ferry which caught fire so that we had to disembark and wait for the next one. Tyla made the most of the opportunity to paint my toenails – but Kate quickly took over!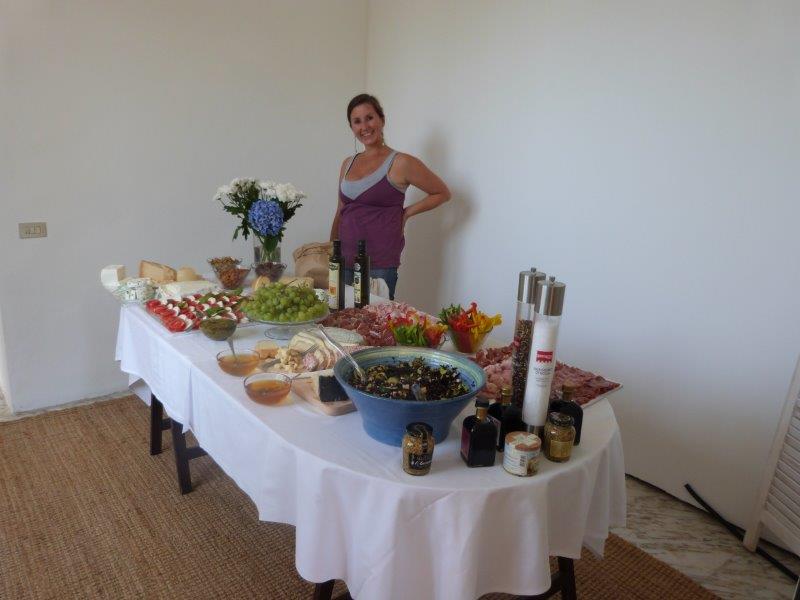 Sunday was open home at the villa and the troops arrived in force, braving the hundreds of steps in scorching heat. And what a happy day it was.
The caterer had produced beautiful food and there was, of course, plenty of Italian wine.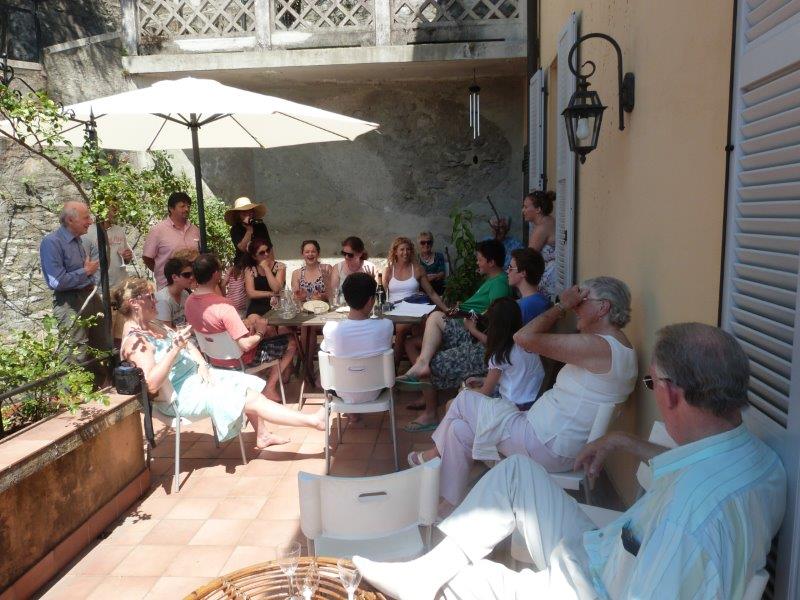 Our cousins are a very musical bunch and the whole family had come for the occasion. And they'd brought a few instruments with them. So the air was filled with beautiful music and great hilarity.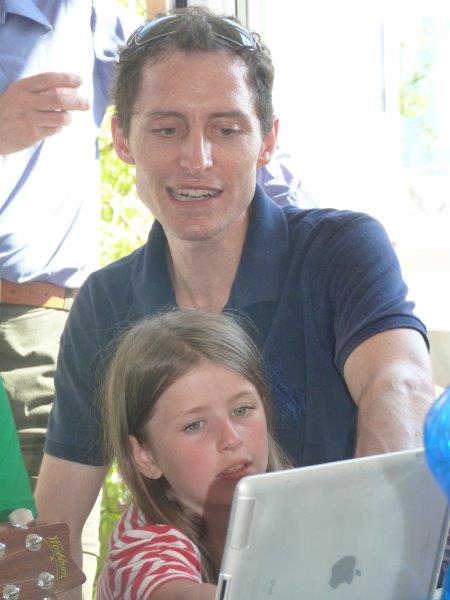 Sometimes requiring a bit of direction for little people from a favourite uncle. And of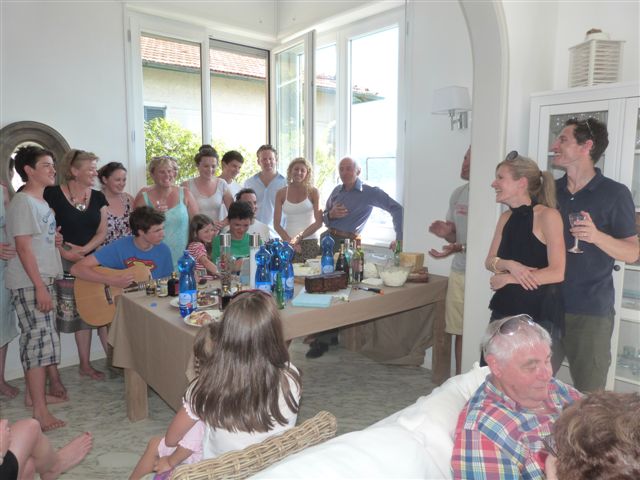 course the moment came when everyone wanted to serenade the happy couple to a special rendition of Congratulations, which nearly reduced the bride to tears.
What a fabulous weekend it was and then it was time to go back to London.