China - 6-11 September 2009
And so it was that on 6 September it was time to leave England yet again and make my way home, via China. Kate and Julie took me to Paddington and I was soon on the plane to Shanghai, lucky enough to score three seats. I actually slept really well and arrived on time. It was very early in the morning and Alwyn had given me very clear instructions to catch the bus into the city. This wasn't as difficult as I'd feared it might be and he was there at the bus stop to meet me and take me to Anna's apartment.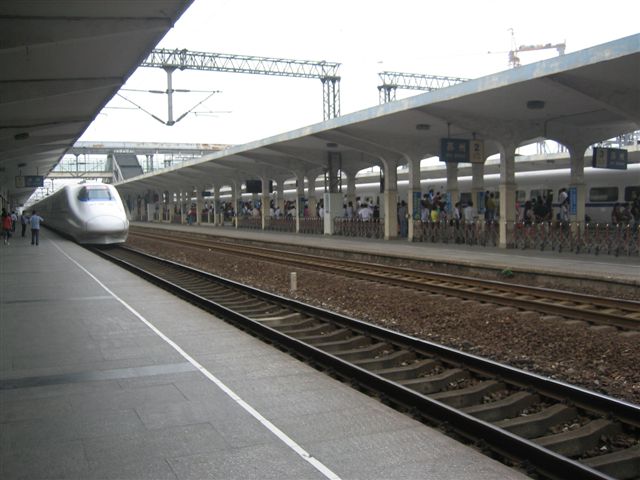 We left on the 10.15 express the next morning for Suzhou (pronounced Sue-Jo). Anna had found a wonderfully tranquil hotel.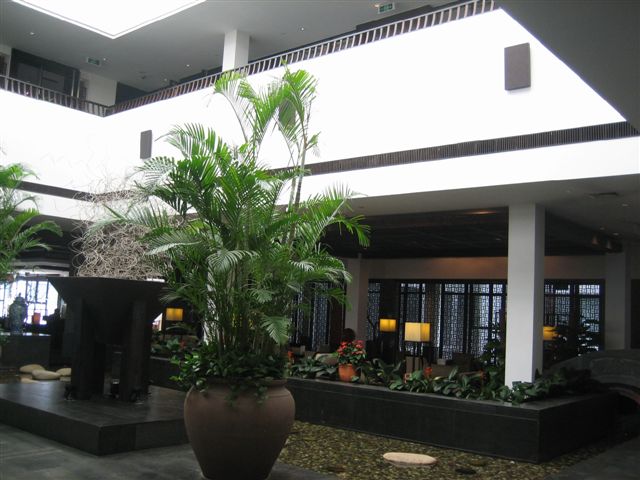 We walked out for lunch and then taxied to some beautiful gardens which we strolled through gently for the whole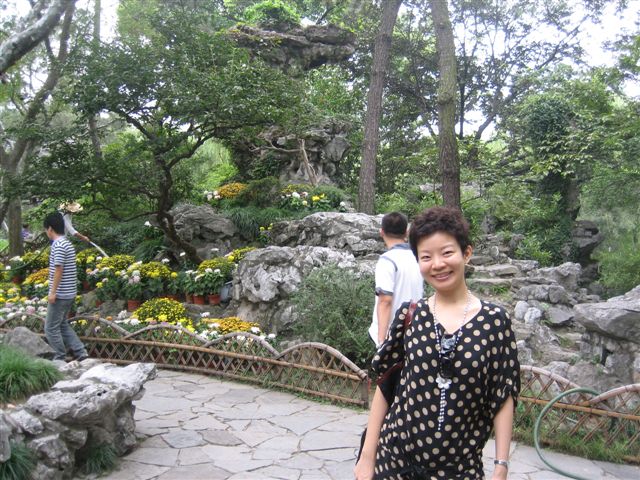 afternoon.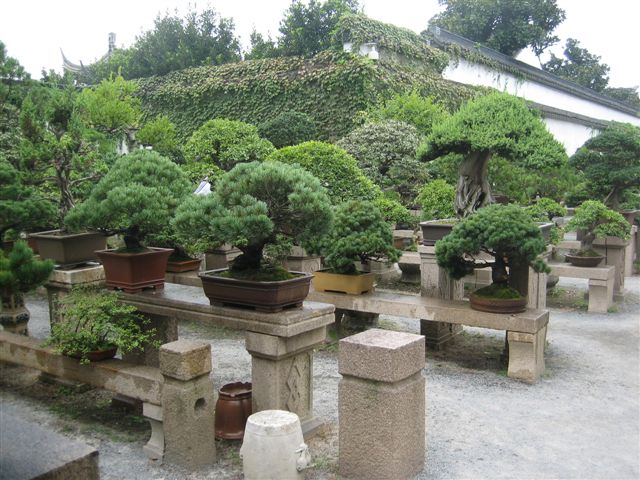 There were bonsais in abundance, and a sense of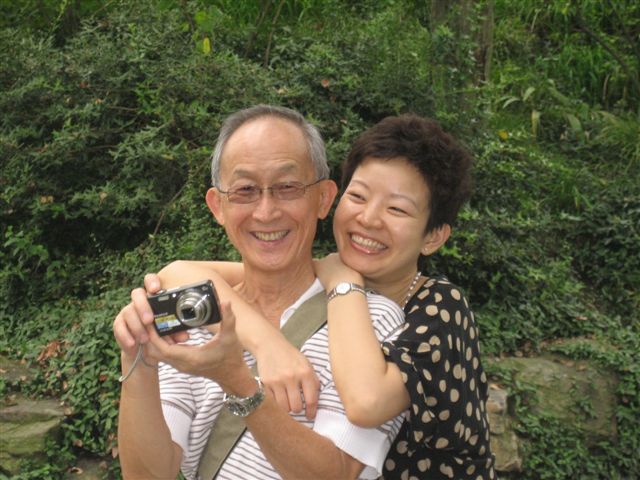 real tranquility.
When we'd been right through the gardens, we walked back to our hotel, passing a sign that invited us in to have a hair cut and head massage for the equivalent of about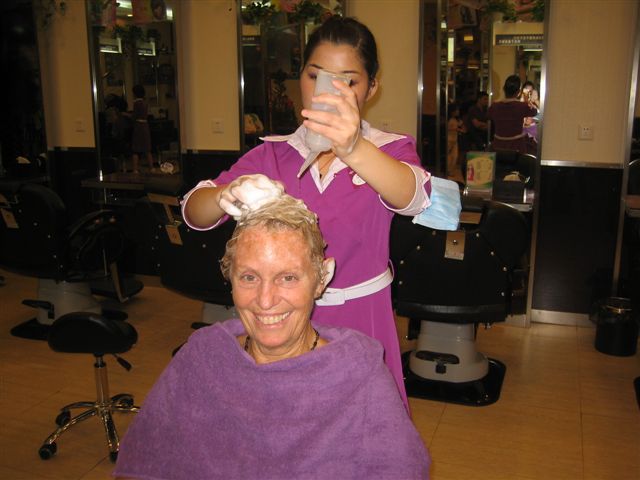 NZ$4 each. Neither Anna nor I could pass up this opportunity.
They didn't just shampoo, cut and style our hair. They didn't just give us a head massage. They also gave us an arm and shoulder massage and, when we went to pay the bill, told us that there was a reduction if two people came at once. I'd have gone every day, given half a chance.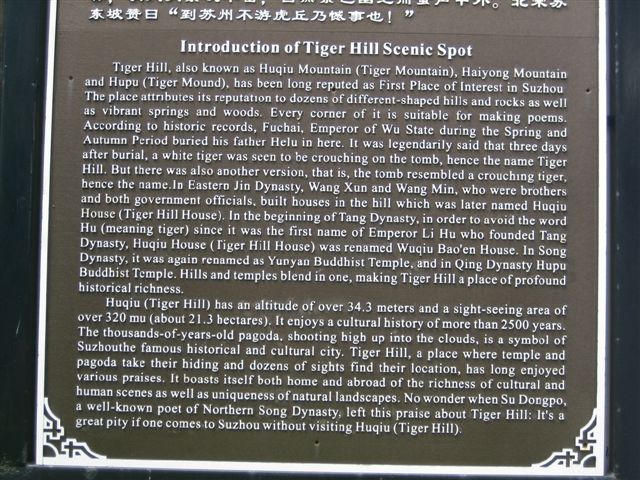 The next day we went to Tiger Hill.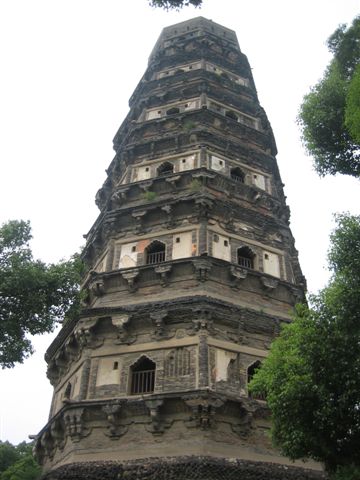 At the very top was the beautiful Yun Yan Si pagoda built of brick but appearing to be made of wood. The pagoda is octagonal and nearly 50m high. It has a lean of 3.59˚. Today the pagoda is considered to be a symbol of old Suzhou and was classified in 1961 among the most precious of protected State monuments.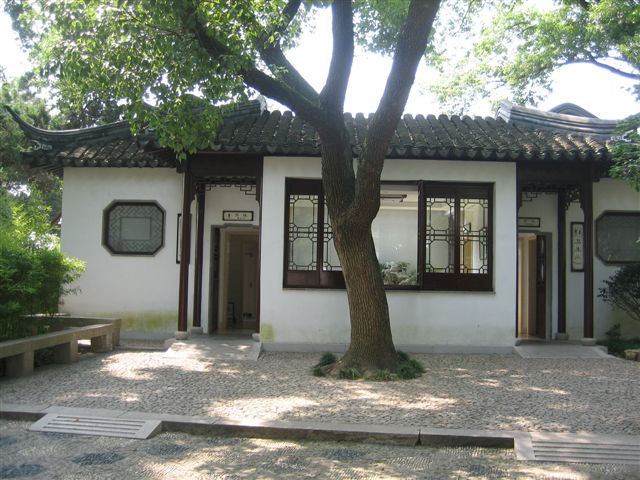 Needing to find the toilets, we were delighted to discover that they were housed in this dear little building and we were very impressed with the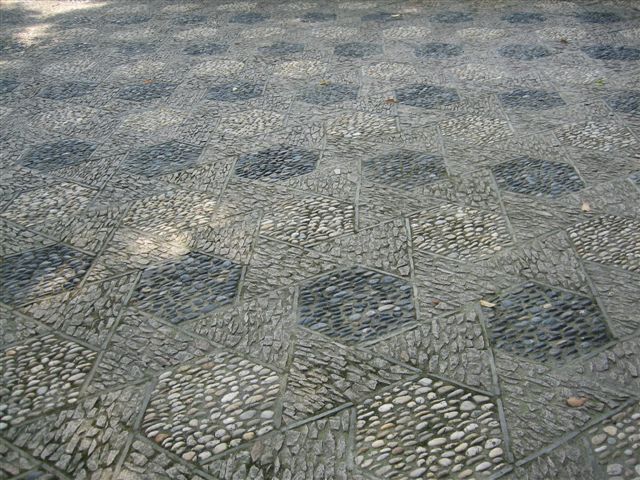 work that was going into restoring the courtyards outside. All these tiny stones were being placed in the appropriate place by hand.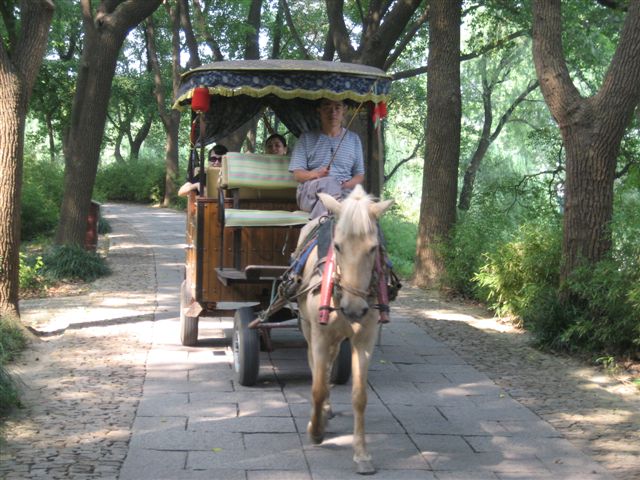 Although we walked all through the gardens, it was clear that some people preferred to ride but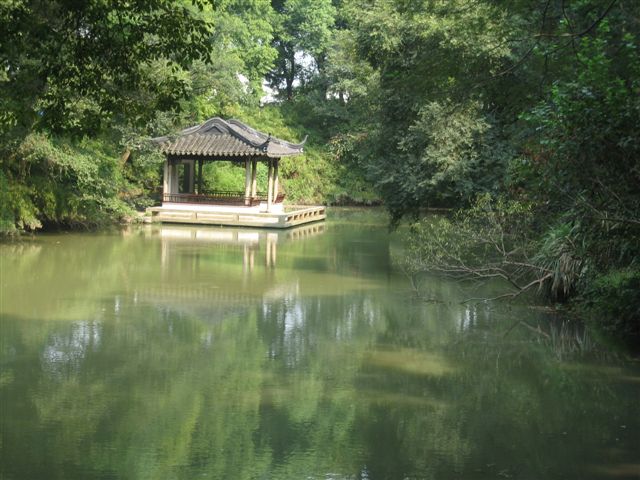 this may not have given them the opportunity we got to just sit and stare at the tranquility and beauty all around us.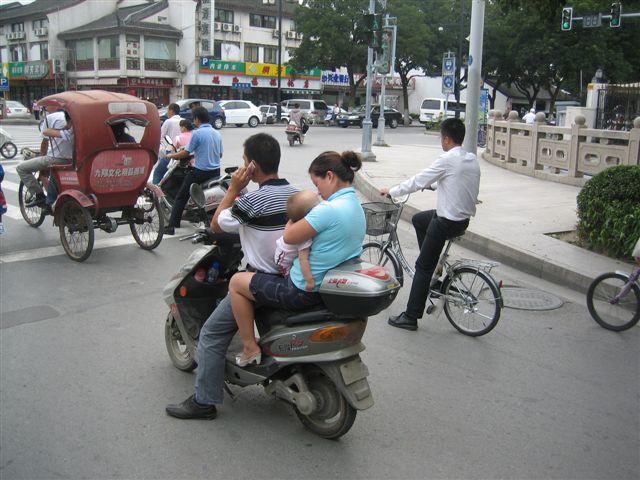 Back on the roads again, I wondered what would happen in either England or New Zealand if the traffic police were confronted with some of the driving habits of the locals.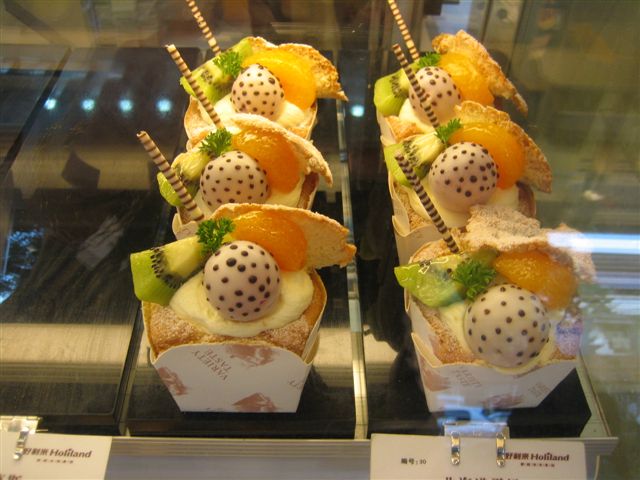 But we couldn't worry about that 11when there was a cake shop on our route with delicacies like these.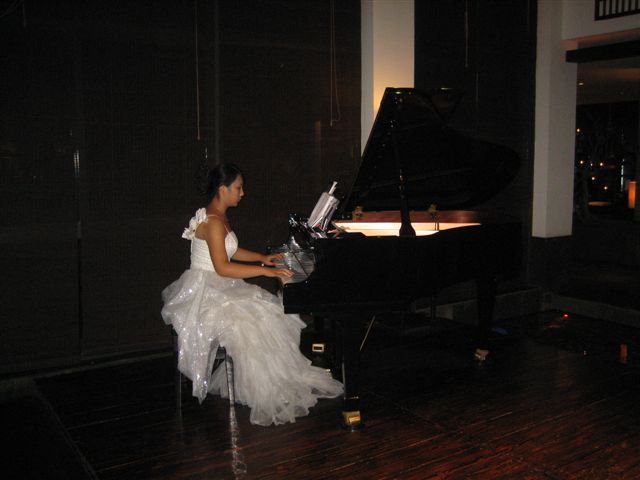 Back at our hotel, we appreciated the music being played in the foyer.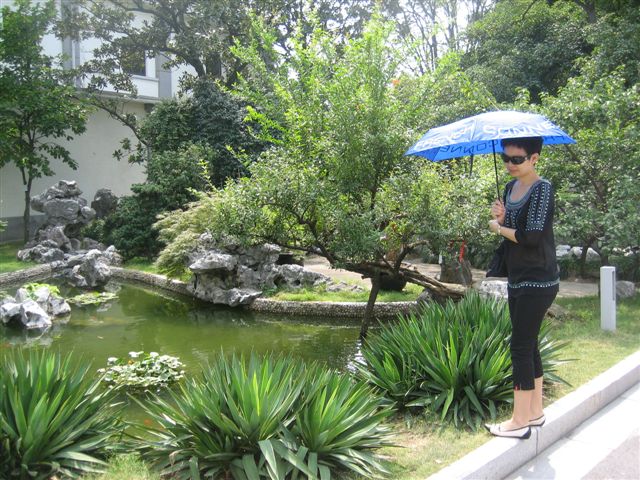 The next morning we strolled round the hotel gardens and watched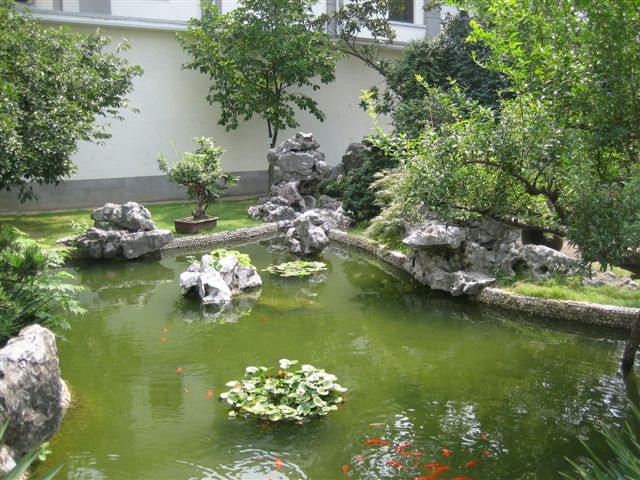 Chinese fish in 14the pond which actually looked remarkably like goldfish everywhere else.
Waiting for the train back to Shanghai was as busy as it seems to be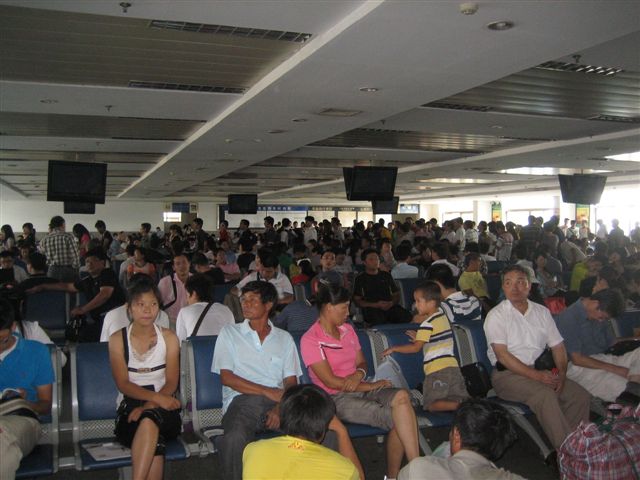 everywhere else in China and we returned home to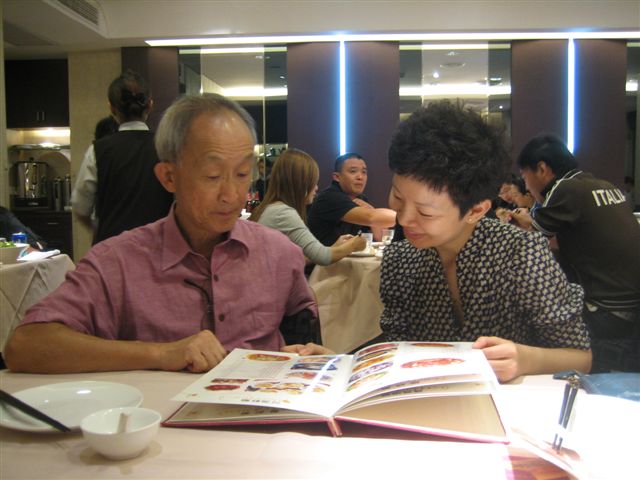 the normal practice of Anna and Alwyn choosing the meal which always turned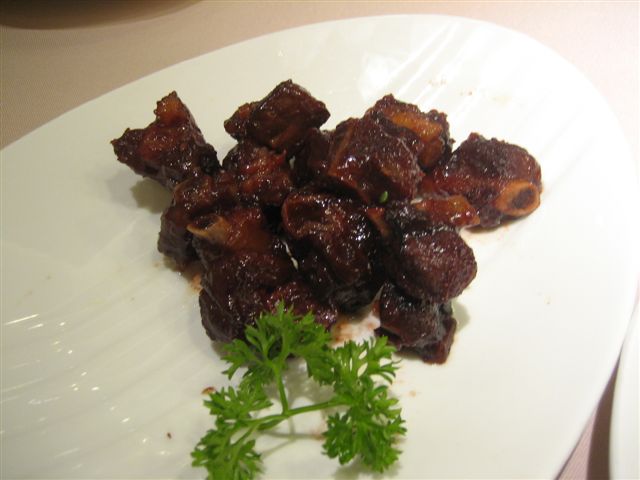 out to be delicious even though I could rarely remember later what it had been called. I did, however, remember that this dessert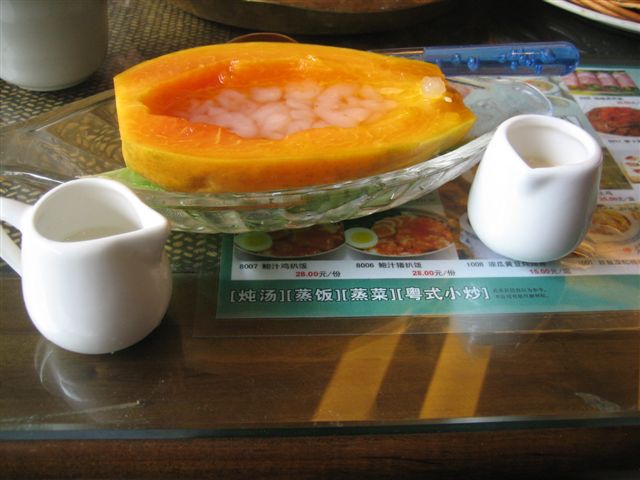 was frogs ovaries served in a paw paw. Although it was interesting, it isn't something I'd eat again because I kept imagining how many frogs had to be killed in order to produce such a 'delicacy'.
And then it was time to board the plane at Shanghai Airport for the leg to Sydney.