Monterey to Thousand Oaks CA , USA – 4 October 2014
Full of our Yosemite memories, we decided to have a lazy day and drive gently down the Californian coast. The distance from Carmel to Thousand Oaks, just west of Los Angeles, is nearly 300 miles and we knew that the driving alone would take us nearly five hours.
We stayed at our hotel until the last minute and drove straight to Carmel, one of the few accessible beaches in Big Sur.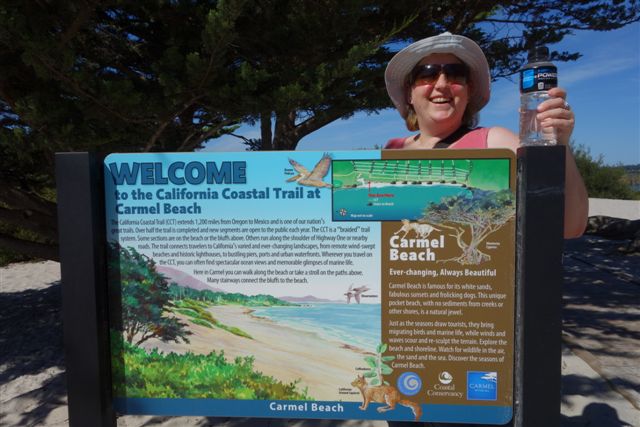 Over half of the trail is completed. Some sections are on the beach or on the bluffs above. Others run along the shoulders of Highway One or nearby roads. At Carmel one can walk along the beach or take a stroll on the paths above. Carmel's beach is famous for its white sands, frolicking dogs and fabulous sunsets. It's a natural jewel.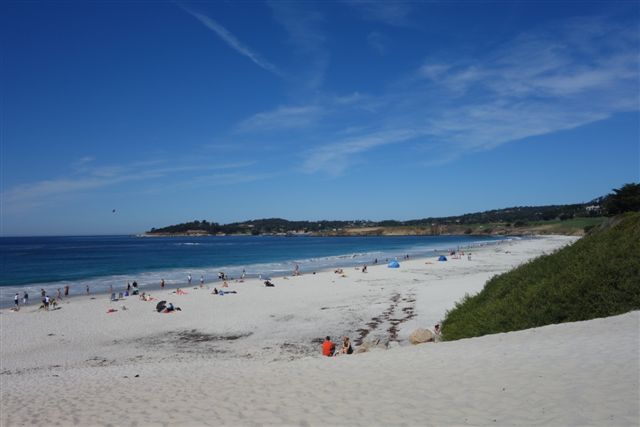 The welcome sign told us that the California Coastal Trail extends 1,200 miles from Oregon – in this direction …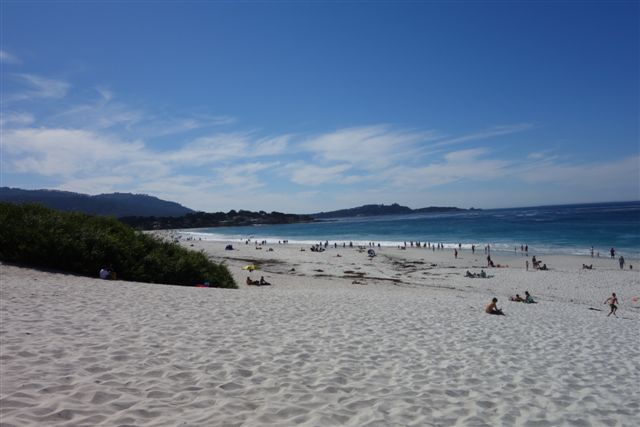 To Mexico in this …
It's considered to be one of the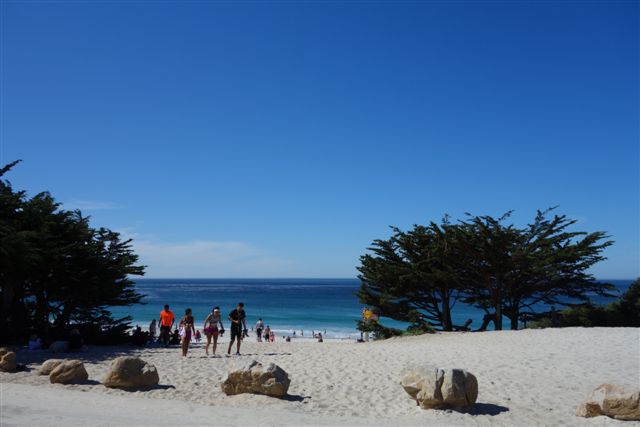 nation's great trails and, on another stunning day, we walked down to the water to join the very many people enjoying everything it had to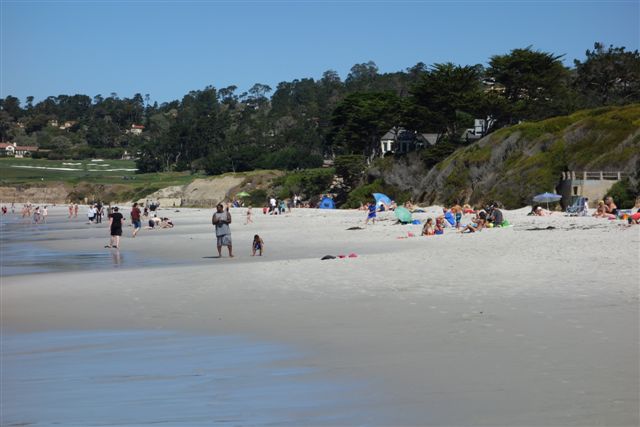 offer. It was a Saturday so families were out in force, but despite this – and the fact that it was lunch time – there was plenty of space for everyone!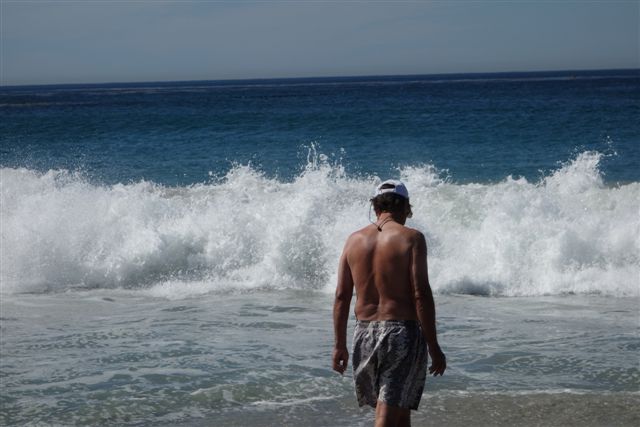 There was something for everyone to enjoy. The surf was strong but not dangerous.
Little people – and very, very little people with their Mums – were tempted to enjoy the shallows.
And, although I don't seem to have captured a photo of any of them, there were dogs everywhere.
We took a wrong turn out of Carmel and found ourselves on Highway 101 instead of on Highway 1 but this gave us an opportunity to witness the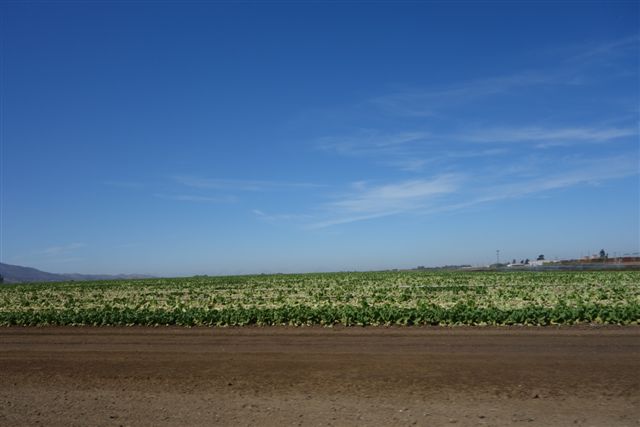 enormous amount of agriculture that takes place in California. There were many crops we didn't recognise.
And many fields that were being prepared for crops to be planted.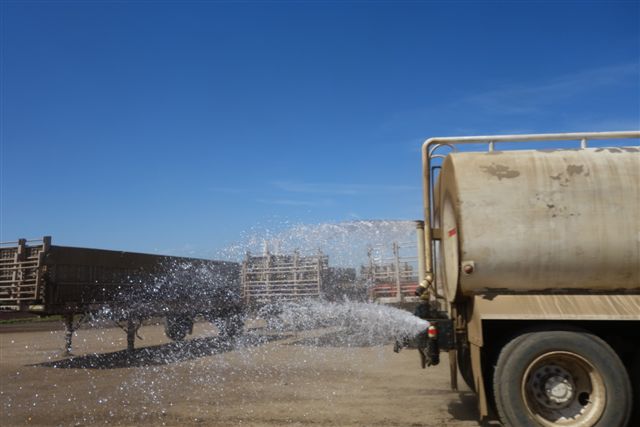 Swathes of deep green were evident between the brown as farmers made sure that crops were receiving sufficient irrigation. And despite the warnings we saw everywhere about water shortage and the need for care, there didn't appear to be any shortage here as huge tankers sprayed water on the dry surrounds to lay the dust, as well as providing water for all the irrigation systems.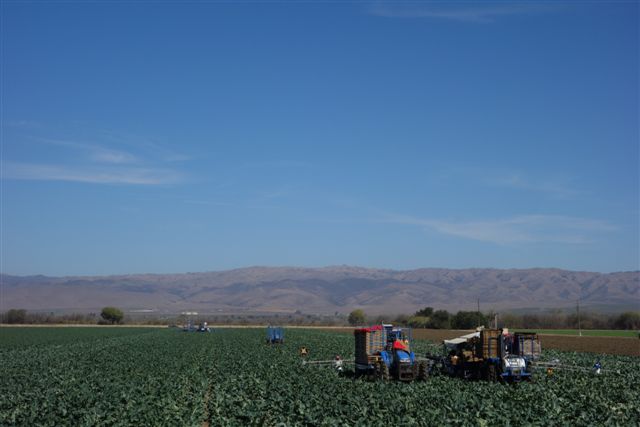 Crops that were ready were being harvested by workers who were brought in by bus. We noticed that port-a-loos were available here and there but we did wonder whether it would be worth the walk from one corner of a paddock to another – so great were the distances!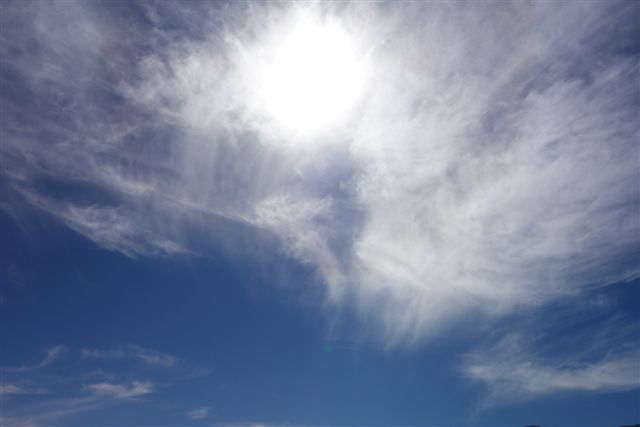 And with the sun overhead blazing down at temperatures exceeding 35 degrees, we had to feel some sympathy for the workers, especially when the beaches were so close by.
We arrived at our destination of Thousand Oaks, just west of Los Angeles and spent the night at another Hampton Inn on 510 North Ventu Park Road, Thousand Oaks 9132. We've come to trust this chain and, despite having some difficulty connecting to the internet, were very happy with our choice. Saying 'our' is actually incorrect as it is Suzi who works tirelessly to find our accommodation. She's become a real expert at studying what's on offer, making sure that it meets our criteria and reading all the feedback before she makes a booking!