Professional Speaker
Wendy is an Accredited Professional Speaker. She was President of the Wellington Branch of the National Speakers Association of New Zealand. Members of NSA worldwide are 'experts who speak'. You will not only get a professional speaker, you will also get the benefit of her expert advice woven into her speech.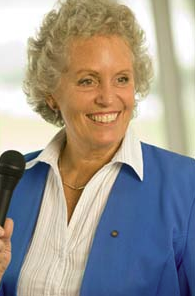 As a former international hockey player and as a representative in other sports, Wendy loves to win. That doesn't mean she can't take a loss, she just finds winning infinitely preferable! If she does lose, she immediately works out what changes she needs to make to do better the next time. Many of these changes are mental rather than physical. See how you can use these techniques yourself.
One of her sought-after keynote speech topics is, "How to think like a winner". There are many other topics, such as – "How to think like a Leader', a Manager", "a parent", "an entrepreneur", etc. You'll notice that it's the 'thinking' that is the common denominator.
The secret is so simple. If you want to transform your life by learning to control your thinking, you can, when you hear Wendy speak.
What does this mean for you? Do you want everyone talking about your event?
"Wendy is an inspiring speaker who possesses a magnificent skill in her storytelling and can reach in and touch the heart of an individual through her effective use of the English language. She is open and honest, articulate, empathetic, and works her audience to a point that leaves them inspired and motivated. Her use of humour and her energy and enthusiasm for life is infectious and her ability to command the attention of her audience is at times electrifying".
Darryn Hayes - Senior Advisor Human Resources, IRD, New Zealand