Today was very different in many ways. For a start the sun was shining, the first time we'd seen it since we embarked on Saturday.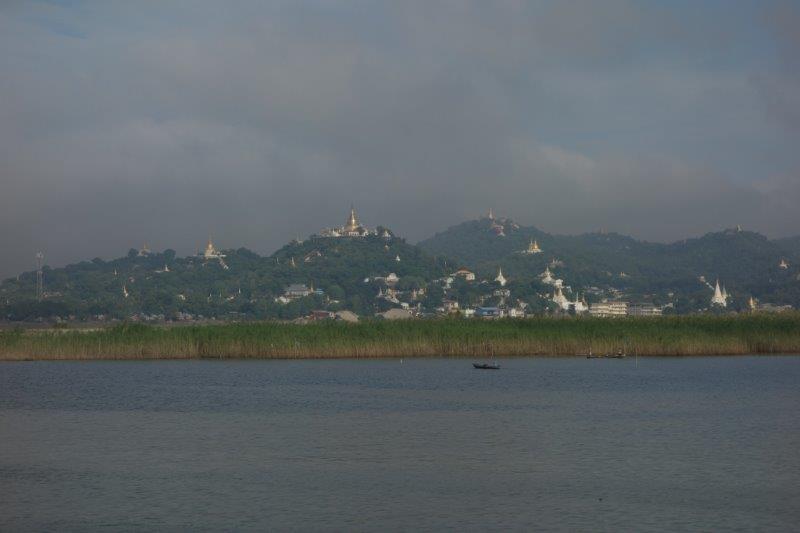 It was lovely to see the pagodas, temples and stupas on the surrounding hills with their golden spires glinting in the early morning, albeit misty, sunshine.
We were a select group of seven with our guide, Soe, the Assistant Tour Manager on board. Yi Mon was tied up meeting a new group so we were in for a change. Soe explained that he was taking us up into the hill station of Maymyo, one of two hill stations frequented during colonial days by people wanting to get out of Mandalay during the very hot summer months.
First we visited a market down town, so very different from the market we had visited on our first day in Bagan. In Bagan generally, we had been besieged by the vendors and we learnt not to make eye contact for fear of becoming everyone's new 'best friend'. We hated being unfriendly but we found that it was the only way to make progress. Going through this market, we found that no-one really took any notice of us at all and we could browse and ask questions without having things pressed on us.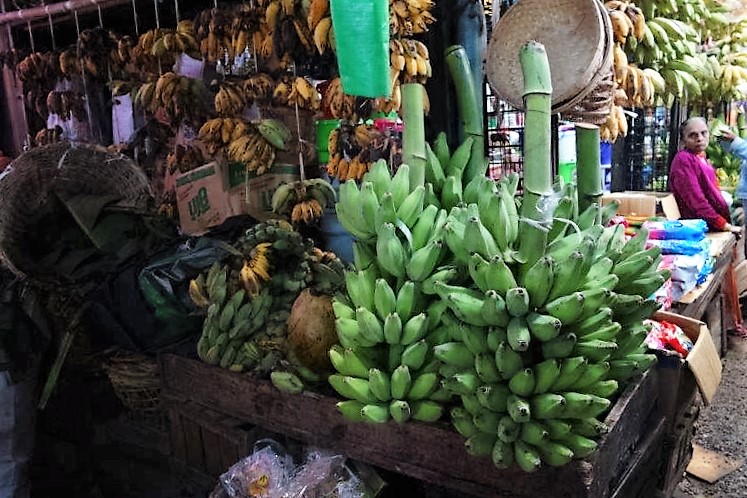 The bananas are a very funny shape and, I'm told, very sweet. I have yet to try a 'raw' one. The meals we're given on board are so good that I haven't been faintly tempted by the large bowl of fruit in my room!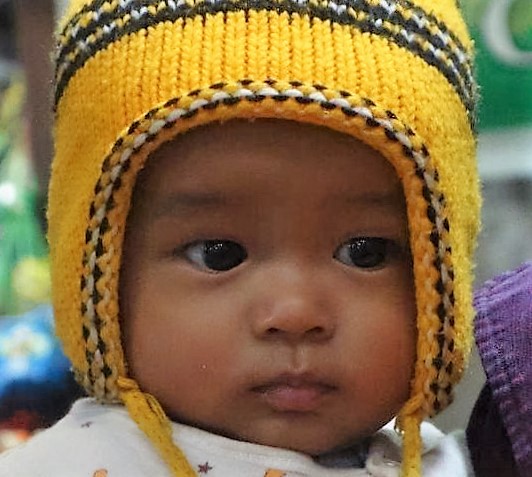 The Burmese children are very beautiful and this little person in the market is a good example.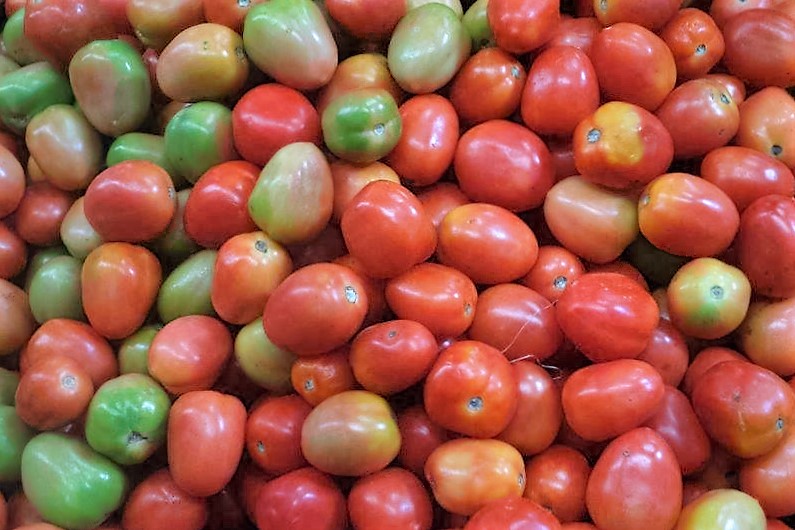 The tomatoes are different too. Soe explained that the green ones are used in salads and the red ones are cooked. I told him it was almost exactly the opposite in New Zealand with the red ones being used in the salads and the green ones often being used in chutneys.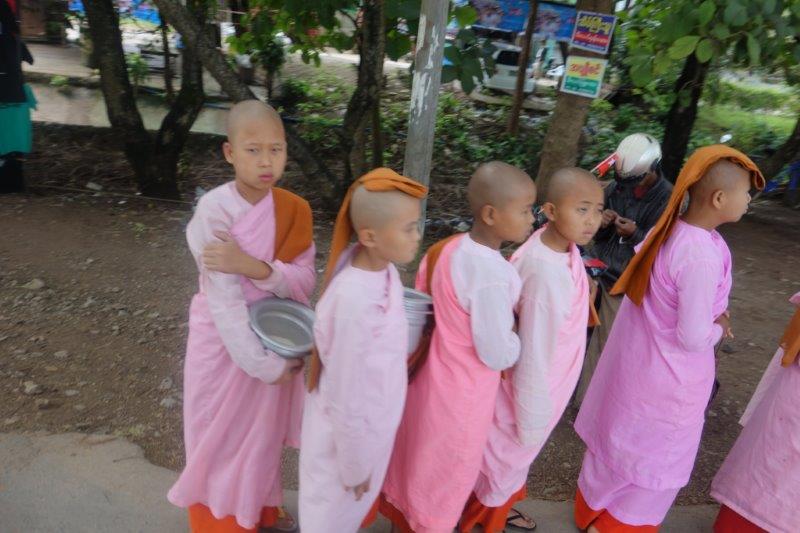 Beginning our drive up into the bills – which took about two hours on very windy roads, we passed a group of little novice nuns. Although they held bowls, they were not begging and sometimes they burst into song. As you can see, they're very young. There are about 20,000 Buddhist nuns in Myanmar who wear pink robes, often with an orange sash over the left shoulder, a difference unique to Myanmar Buddhists, instead of the orange that the monks wear. Girls and women enter the monastic life, shave their heads, take ordination vows and practise meditation and reading scriptures just as monks do. The nuns are called sila-rhan which means 'keeper of morality'. That's a tall order for a girl of any age, but Myanmar's nuns bear the title with cheerful humility. Often they have left home at an early age (for economic reasons within the family) to live in the nunnery where they spend their time in service to the community, collecting alms, teaching, studying and meditation.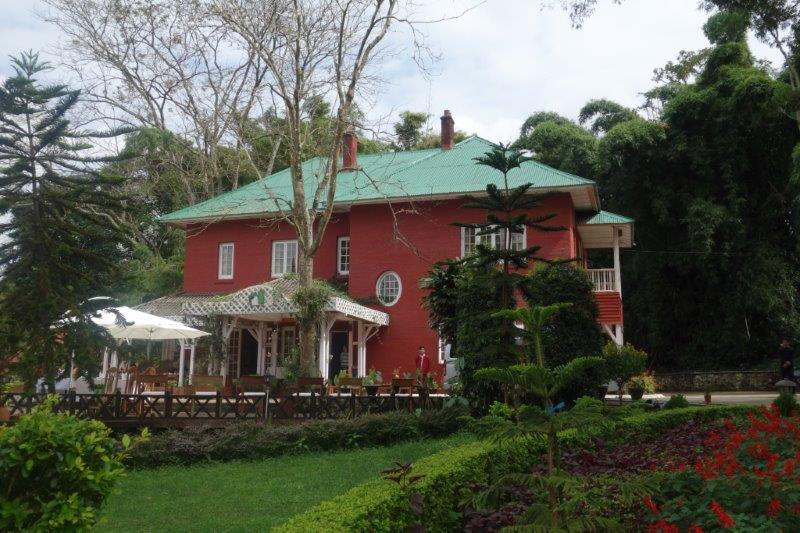 After a long drive, and thank goodness we had an excellent driver on the fairly tortuous roads, we arrived at our lunch destination at this beautiful hotel. To be honest, it didn't look (or feel) so very different from something we'd have found in England (and it probably wasn't).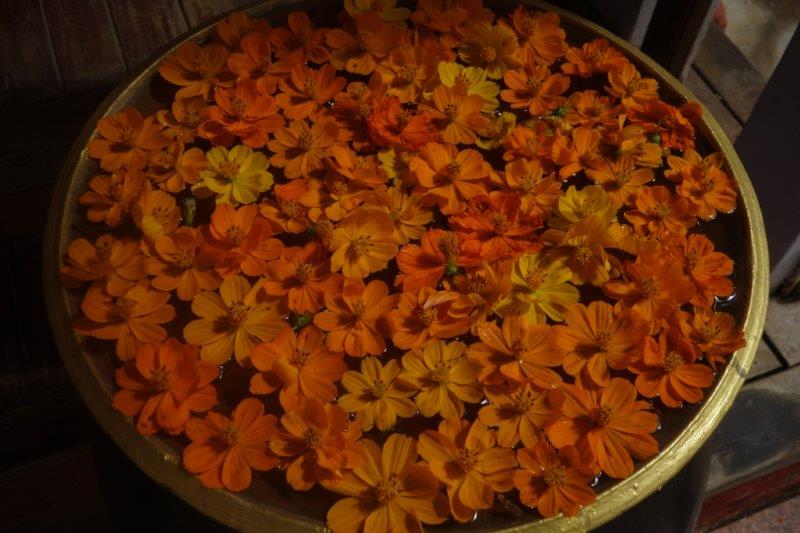 As seems to be customary, a beautiful bowl of petals in a large bowl was placed at the entrance to greet us.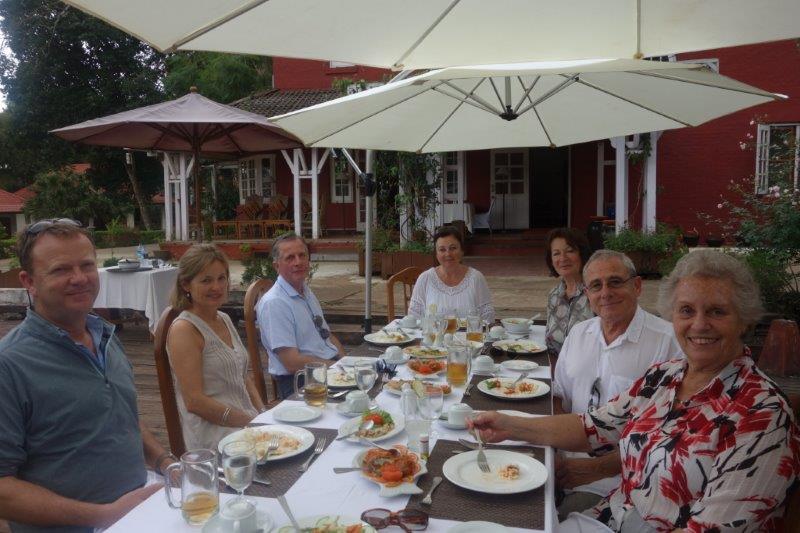 Lunch had been laid out for us under the canopy in front of the entrance and we were treated to a lovely meal al fresco with three very attentive waiters. Our group consisted of James and Caroline from Surrey, Brian and Mo from Northern Ireland, Gina and Lewis from Surrey (but unknown to James and Caroline before the trip) and me. The other six were all about twenty years younger than me but we all got on very well and the conversation was interesting and stimulating. The view over the front gardens from the table was very restful and it was a quiet and peaceful venue.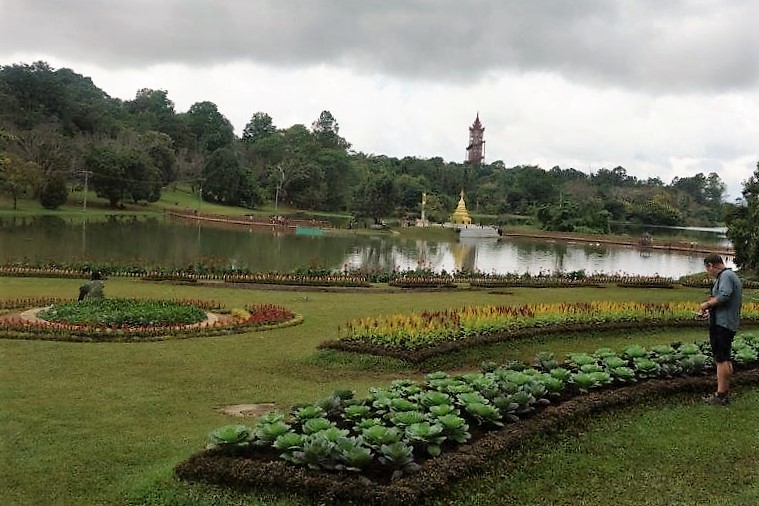 From here we were driven to the Botanical Gardens, the largest in South East Asia and another quiet and peaceful environment.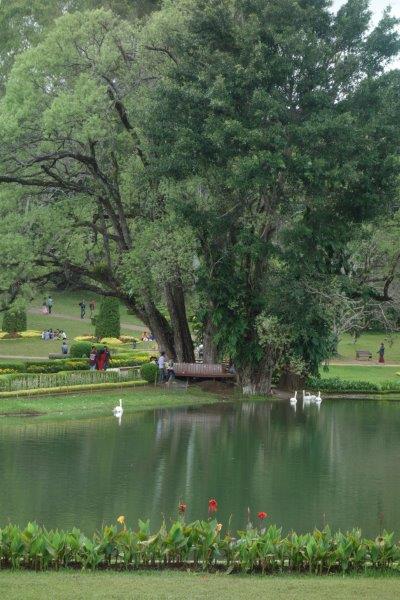 Unfortunately,it was at this time that my camera told me that its battery was 'exhausted' (a lovely expression) so I was only able to get one more photo before it died.
This was a pity because there was so much to see with an aviary full of colourful birds and a butterfly museum (all dead) many of which were the most beautiful colours.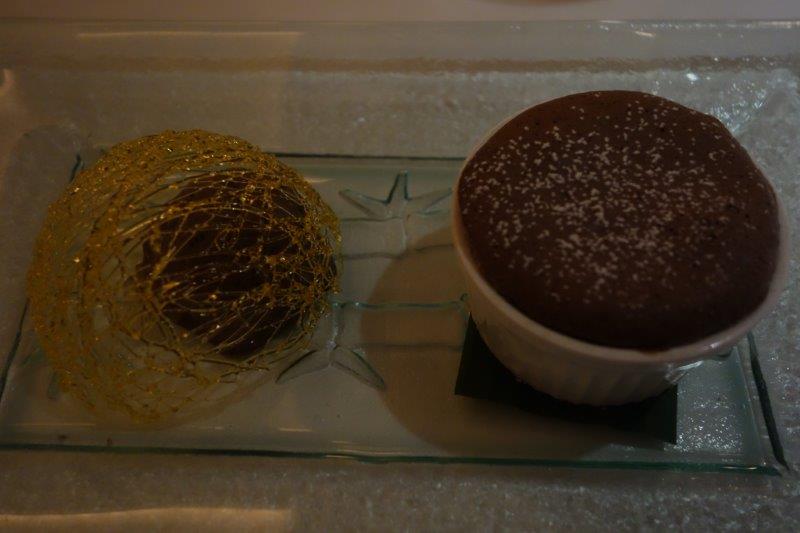 And so it was back to the boat where yet another delicious meal awaited us, finishing with this decadent chocolate dessert.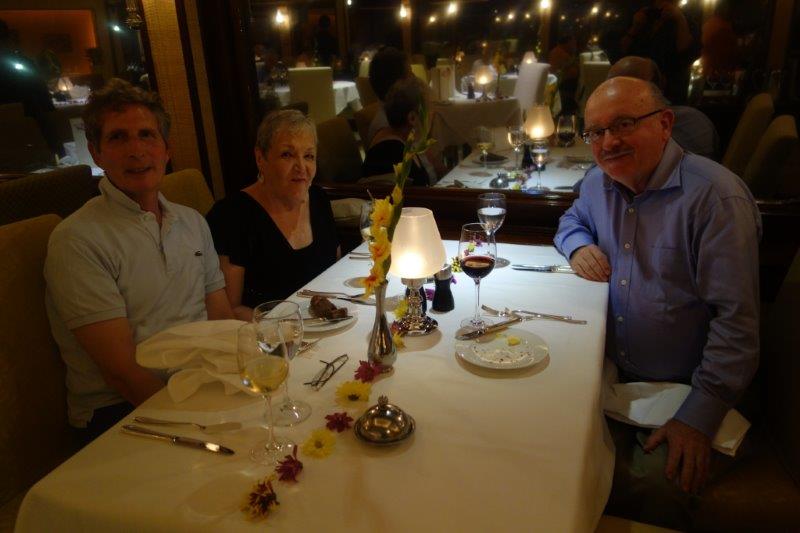 Before I joined Lewis and Gina for dinner, two of the people I'd spent the day with on the outing, I had the chance to say goodbye to three charming American people with whom I'd had dinner the night before, Bill, Joan and Bob. Bill (on the left) is Joan's nephew and he had treated his aunt, Joan, to the trip for her 80th birthday present. They were great company.