It isn't always possible to spend birthdays with each of the family but knowing that Suzi always takes time off work to spoil herself for her birthday, I decided to ask her if I could join her. There was a little hesitation as she mulled over what she had planned and whether I would be able to 'keep up' with her. But when I assured her that if she wanted to do strenuous walks, I would be more than happy to sit somewhere beautiful and enjoy the environment or read my book, she decided that it would work. So I planned a 10-day visit to Tauranga and arrived on Monday 6 December. She was working that day so she dropped me at her lovely little home and I settled in.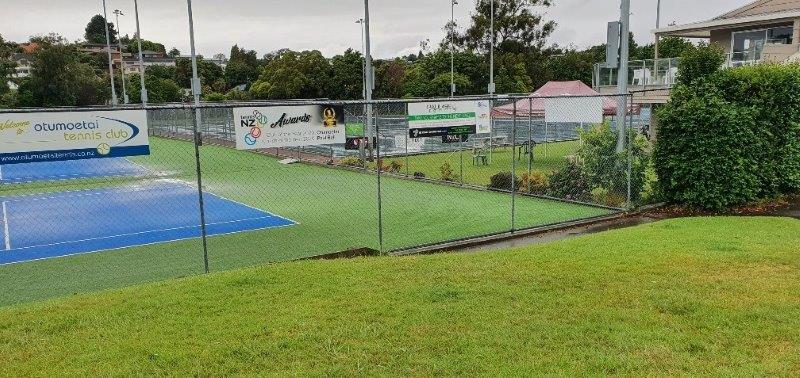 We weren't leaving on our adventure until Wednesday afternoon but her holiday started on Tuesday and we set off together for her Tennis Club, Otumoetai Tennis Club, where she joins in on Club days when she doesn't have a morning shift. What an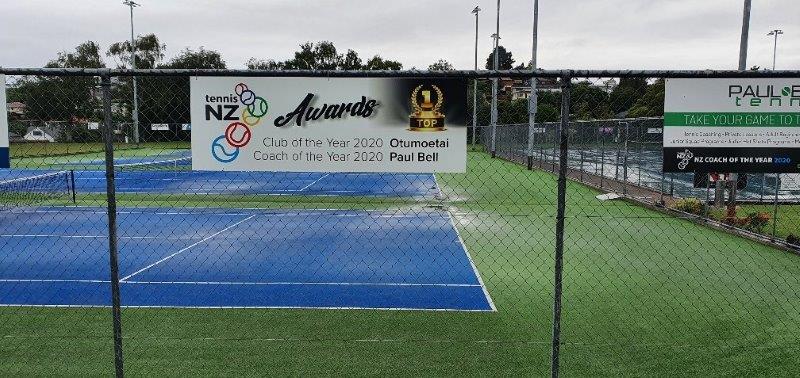 amazing club it is. I've played at many clubs in England and New Zealand but this was the best I've seen. There are 12 all-purpose courts spread around the Club House which has an enormous balcony on two sides so that spectators can see any of the courts at all times. And when I inspected the signage on the side of the court nearest the entrance, The sign on the side of the court read that Otumoetai was Club of the Year for 2021 and its coach, Paul Bell, Coach of the Year. What more could Suzi ask?
Crowds of people were arriving and the courts were soon full. The welcome was really lovely. Two members greeted everyone, took names and inspected Vaccine Passports. I was shown to the balcony and directed to the coffee and tea facilities so that I could overlook Suzi's games whichever court she played on. It was a lovely way to spend my first full day in Tauranga.
The rest of the day was spent grocery shopping, stopping for coffee at one of our favourite haunts, a bit of window shopping, and spending a bit of time in the garden.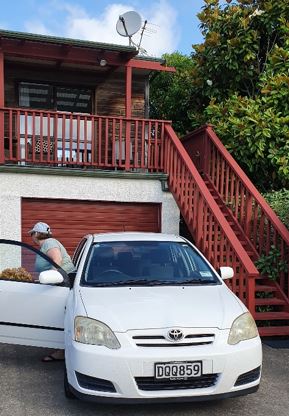 The next day was Day 1 of our holiday. We set off for our first night in Ohope, a beautiful coastal village, that Suzi has visited before and really likes. We arrived at a lovely Airbnb owned by the parents of Lisa Carrington, now a Dame, an Olympian gold medal-winning flat-water canoeist.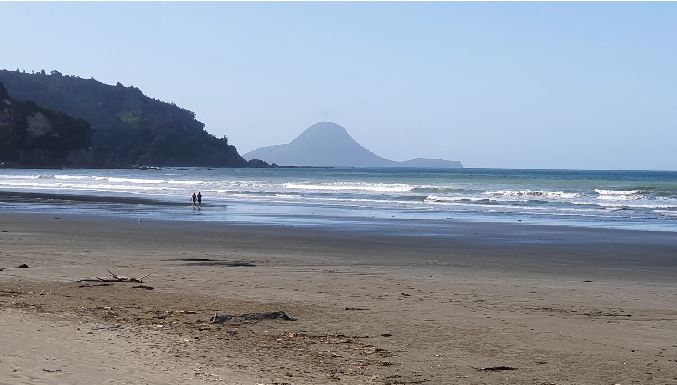 It wasn't long before the beach called us to go for an early evening walk and we
marvelled at the wondrous patterns that the tide was making on the sand.
Deciding we'd like to see what we could find for dinner, we drove to the end of Port Ohope Wharf.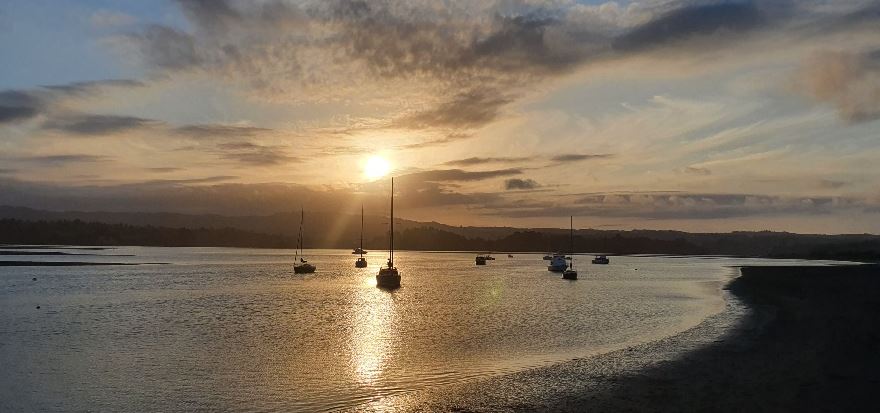 This was something of a misnomer in that there is no longer a port to be found. There was, however, a restaurant called Ohope Fisherman's Wharf Cafe and there we enjoyed a delicious meal on the balcony while the sun set over the water. We felt truly blessed.